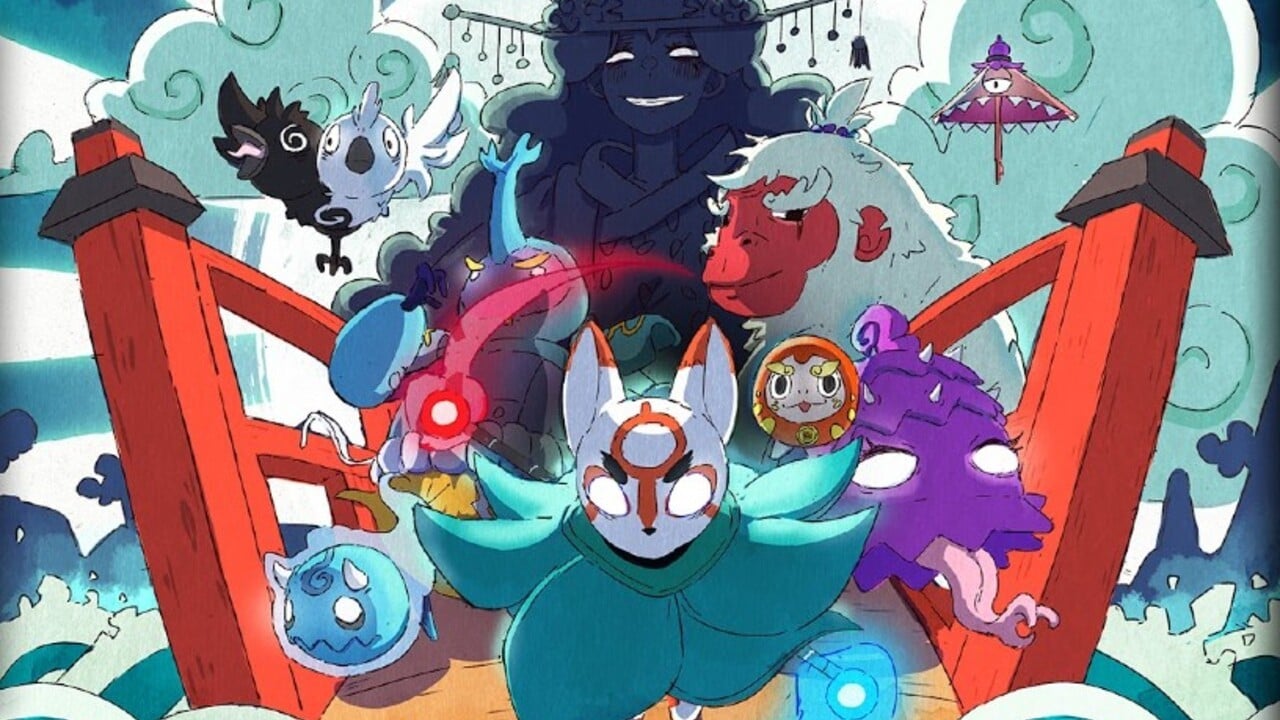 AM2R Developers Reunite For Okami 'Bo: Path Of The Teal Lotus' Inspired Metroidvania
After a hugely successful Kickstarter campaign in February this year, Chris Stair and Trevor Youngquist's superb Metroidvania Bo: Path of the Teal Lotus has earned some notable names in the Metroid fan community.
The team members behind Another remake of Metroid 2 (AM2R) have joined this Japanese folklore-inspired quest action game that the developers say draws inspiration from the books by Hollow Knight and Okami.
Stair and Youngquist originally worked on the project alone, but have now been joined by these three reputable names who know a thing or two about the Metroidvania genre – Milton Guasti (DoctorM64, director of AM2R and level designer on Ori and the Will of the Wisps), Esteban Criado (DruidVorse, AM2R lead tester and Metroidvania speedrunner), and Robert Maloney (Sephazon, AM2R producer and associate for Pokémon Symphonic Evolutions). The three of them will work as an associate designer, quality assurance manager, and production and publishing manager on Bo: Path of the Teal Lotus, and what a team to bring to this beautiful project.
Using beautiful hand-drawn aesthetics to create compelling levels, characters, and environments, Bo: Path of the Teal Lotus follows Bo, a celestial flower who must overcome obstacles and battle dangerous enemies after discovering the secrets of the rise of a powerful shogun. Bo will use his stick to bounce through these worlds of Japanese watercolors and you'll be treated to eye candy and a boatload of Japanese folklore.
Here are some additional details about the game from its Steam page:
– A familiar side-scrolling 2D action platformer that fuses classic hand-drawn animation and landscapes with atmospheric new bells and whistles that make the experience wonderfully new yet comfortably familiar.
– Tight platforming controls. Bō is amazing to control, and players will feel great agency as they enter a state of flow while navigating the tough platforming challenges.

– Explore a mysterious world! Bō's world is open and interconnected. Explore everything from haunted bathhouses to a thriving Japanese-inspired metropolis. Find ways to get back to areas you thought you had fully explored and unlock new paths and surprises.

– Unlock powerful new abilities! Brew and drink arcane teas to unlock Bō's shape-shifting abilities. Including the Mochi Mallet, Blossom Dash and the Grappling Gun.

– Daruma doll bonuses! Collect daruma dolls throughout your journey to tweak your abilities and give you advantages (or even disadvantages) in unique ways. All daruma dolls start with 1 eye filled. They can be upgraded to a 2-eye daruma which improves the advantage of the original daruma. These adorable daruma dolls will be by your side on your journey.

– A large cast of quirky and lovable yokai (monsters from Japanese folklore) as well as quirky characters based on Japanese cultural archetypes. All of these characters and enemies come to life with traditional hand-drawn 2D frame-by-frame animation. Help them with their side quests or just stop by for a chat and a cup of tea.
– Epic boss fights! During your journey, you will encounter many massive monsters from Japanese folklore. Use your acquired knowledge and skills to defeat them and advance further in your quest.

– Beautiful, immersive hand-drawn areas and landscapes with traditional Japanese-inspired trim.

– An absolutely stunning original score composed by Moises Carmago, which beautifully blends traditional Japanese instrumentation with modern orchestral music.
There are a dime a dozen Metroidvanias on the Switch, but with Bo's beautiful visuals and the pedigree behind it, we're extremely excited to see how this one turns out.
Bo: Path of the Teal Lotus is coming to Switch next year, and we'll definitely be keeping an eye out for this one. Check out last year's trailer below and share your thoughts on the game with us in the comments!
Further reading