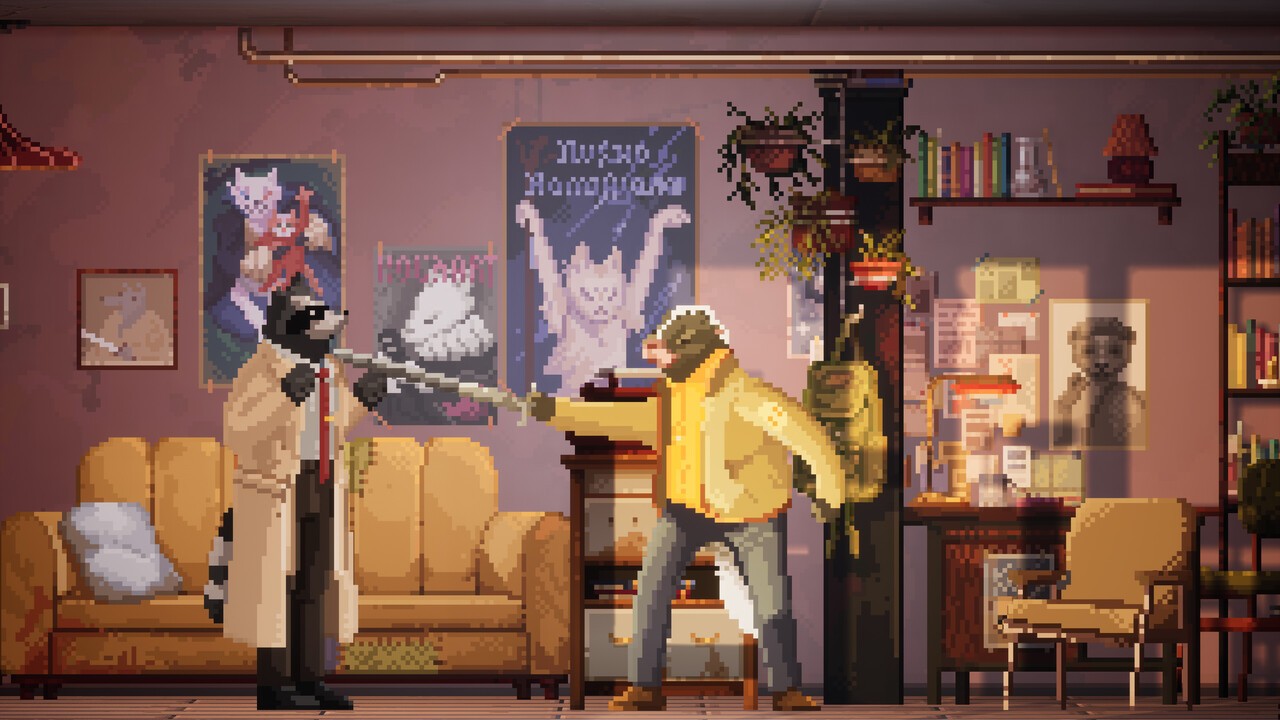 Backbone will tell the story of a raccoon's existential crisis on Switch
We're starting to see some intriguing eShop announcements for the next few weeks and another to join the ranks is Spine, developed by EggNut and published by Raw Fury; as you can see in the trailer above, it's coming to Switch on February 9th.
It's a mature narrative adventure with a dystopian setting; you can see some of the blurb below.
Backbone is a post-noir narrative adventure. Become the private detective of raccoon Howard Lotor and explore dystopian animal-inhabited Vancouver while uncovering a deeply personal story of change and transformation.

Backbone draws inspiration from film noir, weird science fiction, post-Soviet aesthetics, modern political regimes, the works of Lynch and Kaufman, and the existential philosophy of Sartre. It's a linear, cinematic narrative experience that subverts the genre and challenges your perception of what it means to be a person.
It received mixed reception on other platforms, in part due to promises from a previous Kickstarter campaign not all appearing in the final game. Various mechanics and ideas were once in the field, but it evolved into a seemingly linear experience. Our colleagues at Push Square weren't impressed with their review.
The game does have its fans, however, and opinions are certainly varied.
Are you intrigued by the arrival of Backbone on Switch?