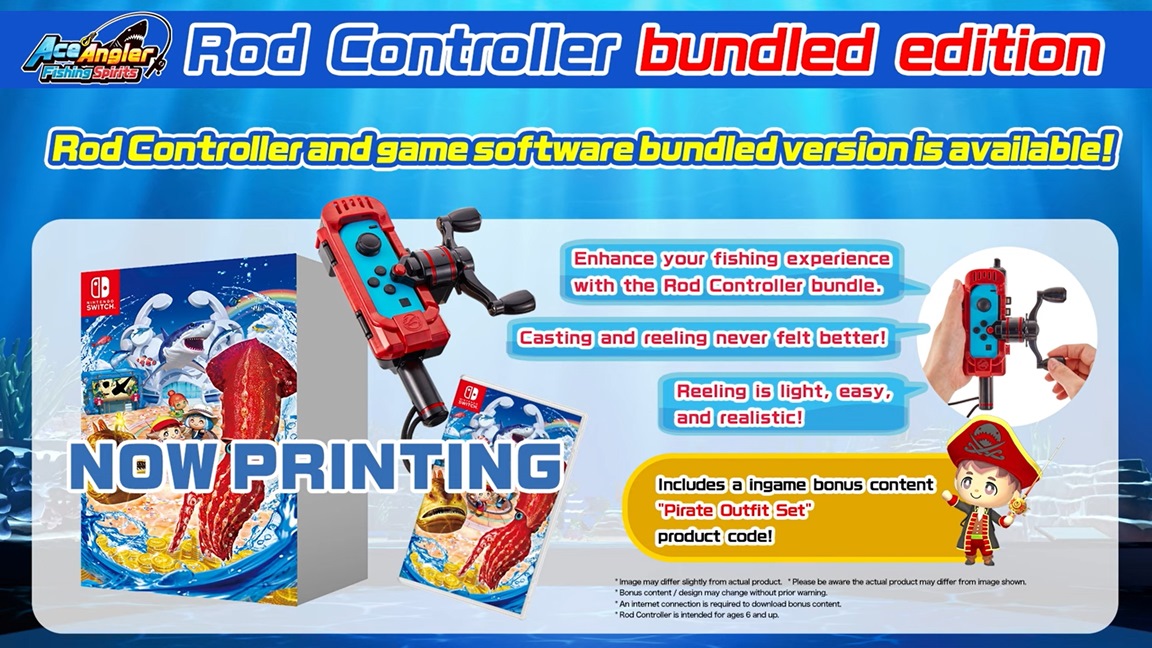 Bandai Namco presents Ace Angler: Fishing Spirits on Switch
Bandai Namco will release Ace Angler: Fishing Spirits on Switch, the company has confirmed. This is a sequel to the previous entry, Peach Spirits: Nintendo Switch Version.
In Japan and Asia, the title will be available on October 27, 2022. So far, Bandai Namco has not announced any plans for the west. However, the Asian version will support English.
Ace Angler: Fishing Spirits takes place in an aquarium-themed amusement park with five different attractions. There will be fishing games and other fish-themed games that can be played alone or with friends. As players collect medals in each of the attractions, they will be able to obtain new fish. The end goal is to create the largest aquarium in the world.
Here is some additional information:
This title features a collaboration with the popular "Encyclopedia of Unfortunate Creatures" series. Some of the creatures from the "Encyclopedia of Unfortunate Creatures" have escaped into the game! By catching them, you will not only learn a series of fascinating facts about their ecology, but you can also participate in a special fishing contest featuring the illustrations from the series.

[Ace Angler +]

A request has arrived from the "Encyclopedia of Unhappy Creatures". By catching certain creatures in "Ace Angler+", you can unlock a range of fascinating information about unfortunate creatures.

Catch creatures that have escaped from the "Encyclopedia of Unfortunate Creatures" and bring them back to earn rewards.
Check the encyclopedia after catching each animal to learn more about their adorably unfortunate traits.

[Competition Mode]

The Unfortunate Animals Contest is a fishing contest whose goal is to catch "unfortunate creatures" living in the sea! Catch as many as you can and claim the crown!

Real Fish Facts overseen by the "Fish Prince", Karibu Suzuki!

The fun fish facts and quizzes that can be found throughout the title have all been included under the careful supervision of Karibu Suzuki, famous in Japan as the Fish Prince. More than just fun, this title teaches its users all about marine life.
Take a look at a trailer for the game below.
Ace Angler: Fishing Spirits will be sold on its own and with a rod controller set, the latter including a download code for the "Pirate Outfit Set". Also, as an early purchase/download version bonus, players will receive the "Urashima Taro Set".
The Japanese official website can be found here.
Related