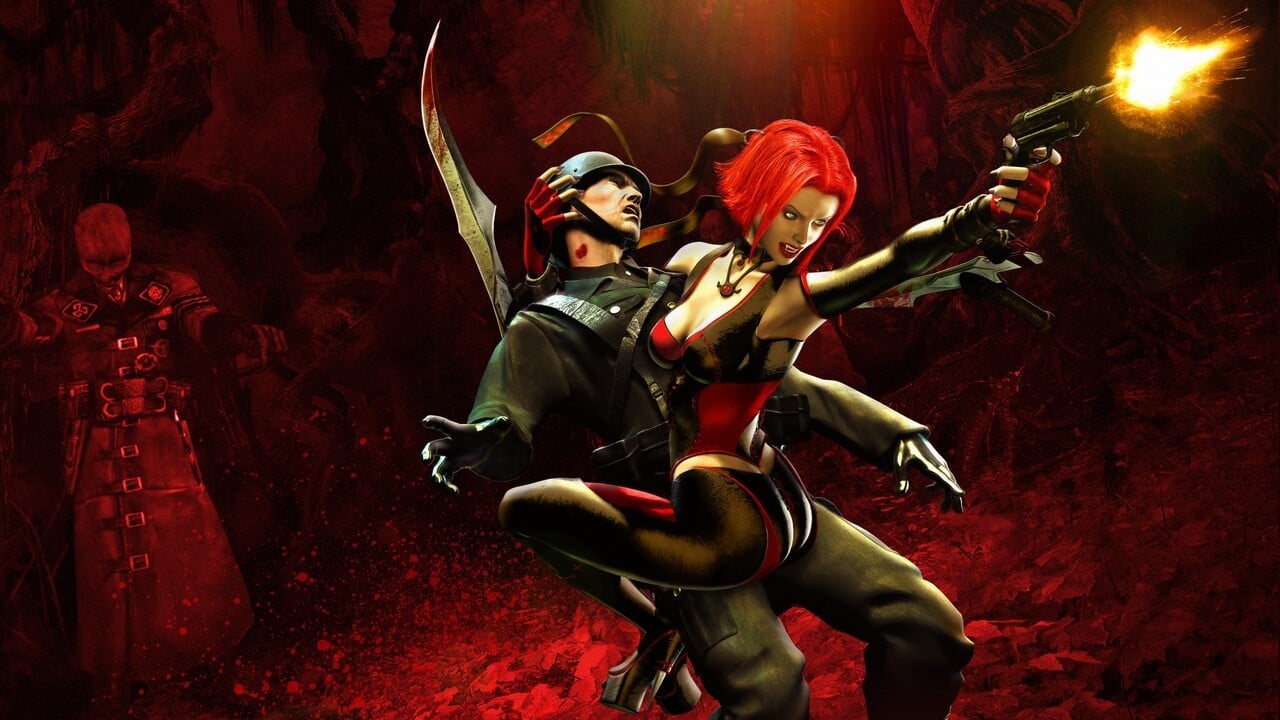 BloodRayne 1 and ReVamped 2 both sunk their teeth into the Switch next month
BloodRayne: ReVamped and BloodRayne 2: ReVamped will both launch for Nintendo Switch on November 18, it has been revealed.
Originally announced earlier this year, both remasters will launch not only on Switch, but also on Xbox One and PS4. Players take on the role of Rayne, a half-vampire femme fatale who finds herself "traveling the world to foil Nazi plans, fight supernatural threats, and learn more about her vampiric legacy."
Of course, Nintendo fans might remember that the first of these two games launched on GameCube at the time, and BloodRayne Betrayal: Fresh Bites also launched on Switch last month. With that and those two remasters on the way, it's definitely not a bad time to be a BloodRayne fan.
"Featuring a unique protagonist, fast-paced combat, superhuman powers, and a storyline that spans the globe, SangRayne and BloodRayne 2 provide a dynamic and visceral gaming experience. Loved by fans and critics, SangRayne became a true cross-media phenomenon, spanning games, comics and movies in the early 2000s. "
Here is a list of features:
– Improved cinematic videos
– Engine-level lighting improvements, as well as fully reprocessed lighting data
– Engine improvements to support original uncompressed textures
– Improvements to effects such as glare, water, fog and shadows
– Locations include:
— SangRayne: Voice audio and localized text for English, French, Italian, Japanese, Russian and Spanish.
— BloodRayne 2: Audio expressed in English and Russian. Text localized in English, French, German, Italian, Russian and Spanish.
Both games will be available on Nintendo eShop from this date of November 18, but physical editions await us as well thanks to Limited Run Games.
Are you going to be checking out these remasters next month? There's an unusual amount of vampire news today, eh?