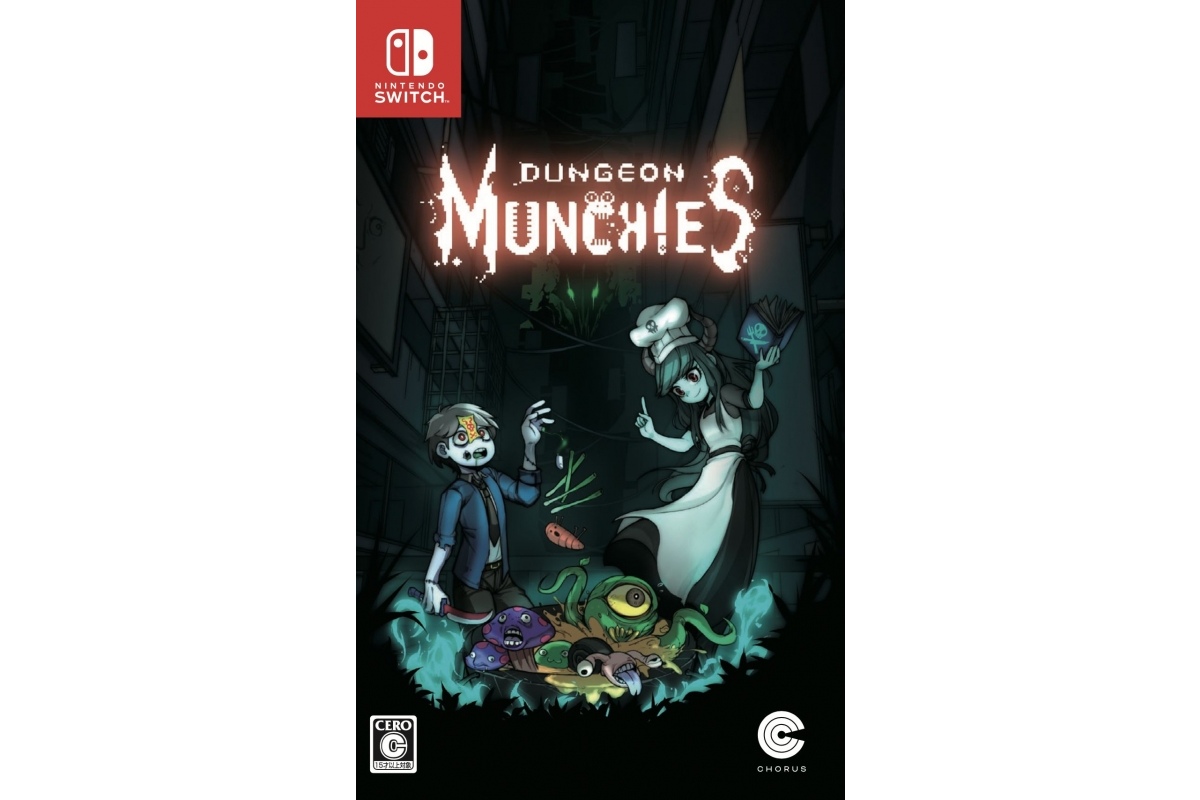 Dungeon Munchines gets physical release in Japan with English support
A physical Switch version of Dungeon munchines will be distributed in Japan and English support will be included, it has been revealed. It will also come with Japanese, German, Spanish, Simplified Chinese and Traditional Chinese languages.
The game was announced for Switch in 2019, then at the very end of 2021 dropped on Nintendo's console. Until now, it was only available digitally.
If you're looking for more information on Dungeon Munchies, check out the following overview:
You have been resurrected in a huge underground complex and you must leave this bizarre facility. Aided by the undead Necro-Chief Simmer, you must stay safe, feed yourself, find a way out.

Dungeon Munchies is a side-scrolling action RPG focused on hunting creatures, cooking them, and eating food to gain certain abilities. The combination of dishes you choose to eat will impact your overall playstyle.

Big menu for a big belly
With a stomach that can only hold seven dishes, you need to compose a meal that maximizes your capabilities. Guava juice, grilled shrimp, or stir-fried crab can mean the difference between recovering health, dealing damage, or a water shield.

Tools of the trade
Craft all kinds of deadly weapons from the animal and plant parts you can't eat. Pair them with your favorite dishes to create the most powerful fighting combo.

Fresh from the farm and local products
These days, ingredients are hard to find. You have to be ready to face electric snails, razor sharp shrimp claws and laser wasps to get the delicious coins you need.

Something is wrong…
From the self-proclaimed AAA-licensed necro-chief, to the evil voodoo "Lord of the Forest", to the radical revolutionaries of the Fruit Revolution, everyone wants you to do their thing, but no one really has reason in the head. What's really going on in this dungeon?
The physical version of Dungeon Munchines will launch for Switch in Japan on July 28, 2022. You can pre-order a copy here.
Related