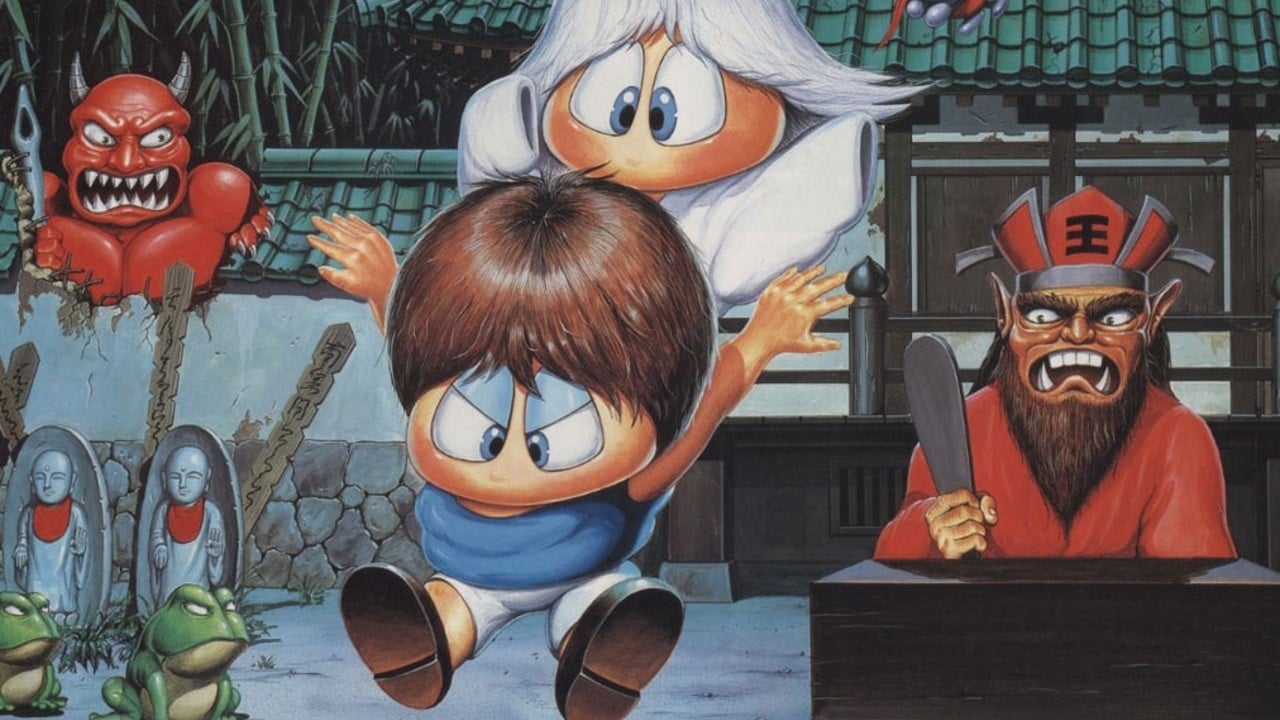 Namco's Yokai Dochuki, renamed "Shadowland", is the next arcade archive game on Switch
We're getting another version of Arcade Archives on Switch tomorrow, as a Japan-only platformer Yokai Dochuki is the next game to launch in the series, albeit with a slightly different name in the West, however – Shadowland.
Originally released in arcades in 1987, the game sees you traversing jigoku (essentially, hell or purgatory) to reach Yama, the Buddhist deity who will determine your final fate. There are five levels to play, and all of them are based on different regions of jigoku. You can fire spiritual energy balls – ki – at your enemies and run and jump through each level. Shadowland truly embraces its Buddhist mythology and inspirations.
An interesting thing about the game is that there are five different endings. The ending you get depends on how much money you collect and how many enemies you kill. Later versions of the game allow you to track your "good deeds" with a bar that you can use to see what ending you might get in the end. However, it's unlikely to make it into this release, as it will be based on the original arcade game.
Arcade Archives Shadowland drops on the eShop tomorrow, April 28, and as with the rest of the series, it will cost $7.99 / €6.99 / £6.29. Take a look at the gameplay below and let us know if you'll be picking it up for the digital collection in the comments!