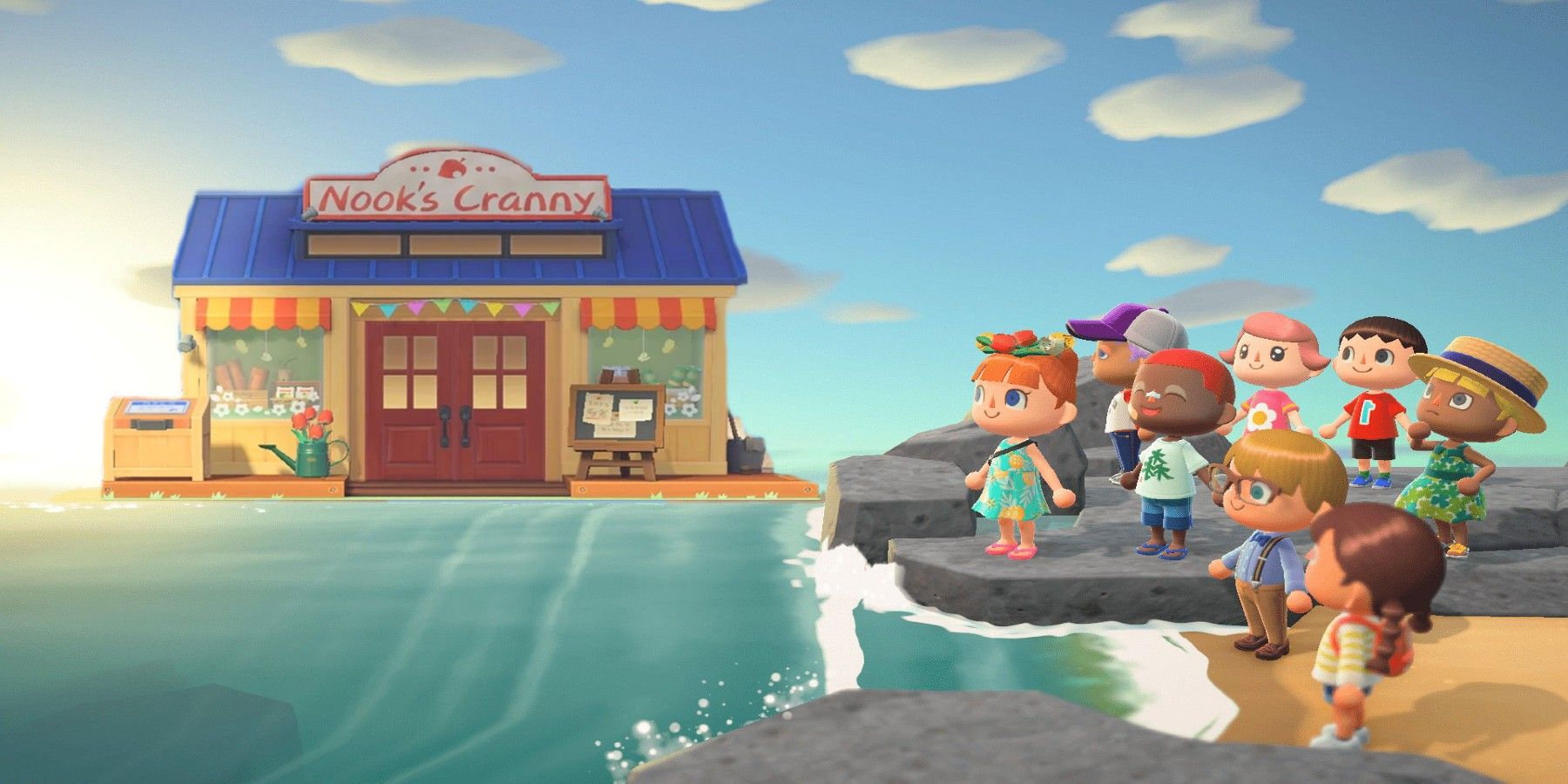 New Horizons Player Builds Nook's Amazing Cranny Switch Stand
An Animal Crossing: New Horizons player shares the latest version of his awesome Nintendo Switch stand, inspired by Nook's Cranny.
Animal Crossing: New Horizons players have had over two years to familiarize themselves with its world. While each island can be shaped to a player's desires, there are several standard locations and characters that every player will see in their playthrough. One of those memorable buildings of Animal Crossing: New HorizonsNook's Cranny, is the inspiration for a recent and impressive fan-made Nintendo Switch stand.
Animal Crossing: New Horizons is the latest version of the long animal crossing series. These social simulation games take players to a world full of anthropomorphic animals and ask them to increase their wealth by selling items at Nook's Cranny.
RELATED: Strange Animal Crossing: New Horizons Creation Focuses on Brewster's Funeral
This amazing build comes from u/Mr_Pioupiou, and it's instantly recognizable as Nook's Cranny. Although they have shared previous versions of their Animal Crossing: New Horizons creation, their latest version of the Nintendo Switch stand is an exact match to the fully upgraded shop players see in-game. As such, the builder included the small horizontal window in the roof of the building, all small items players can see in the two main windows, the small wooden panel to the right of the door, and even the shipping box outside. The attention to detail in this version is amazing, and in addition to being a stand for a gamer's Nintendo Switch, the doors on this version can also be removed and used to store game cartridges.
U/Mr_Pioupiou mentions in his post that to get to this design point, they had to invest nearly 500 hours over a two-year period. After many color tests and versions, they finally got this piece to the point where they were ready to share it. Those Animal Crossing: New Horizons players interested in this design can find it on le-coffre-a-flonflons.fr, and it is listed at 120 euros at the time of this writing.
Nook's Cranny is the only place players can go to sell their items. This leaves players with a centralized location for most of their buying and selling needs, making it easier to play. It is because of his importance that many players have honored him with their own Animal Crossing: New Horizons tributes.
It's a bit frustrating, however, for players logging in at times when Nook's Cranny isn't open. While there is still the shipping box as an option, this only gives players a portion of the value they would get if the items were sold inside the store. Either way, this recreation is an awesome Nintendo Switch stand that most fans would probably like to see in their collection.
Animal Crossing: New Horizons is now available on Nintendo Switch.
MORE: Animal Crossing: New Horizons – Are Colorful & Outdoor Tools Better
Source: Reddit
2 more games confirmed for Game Pass
Read more
About the Author