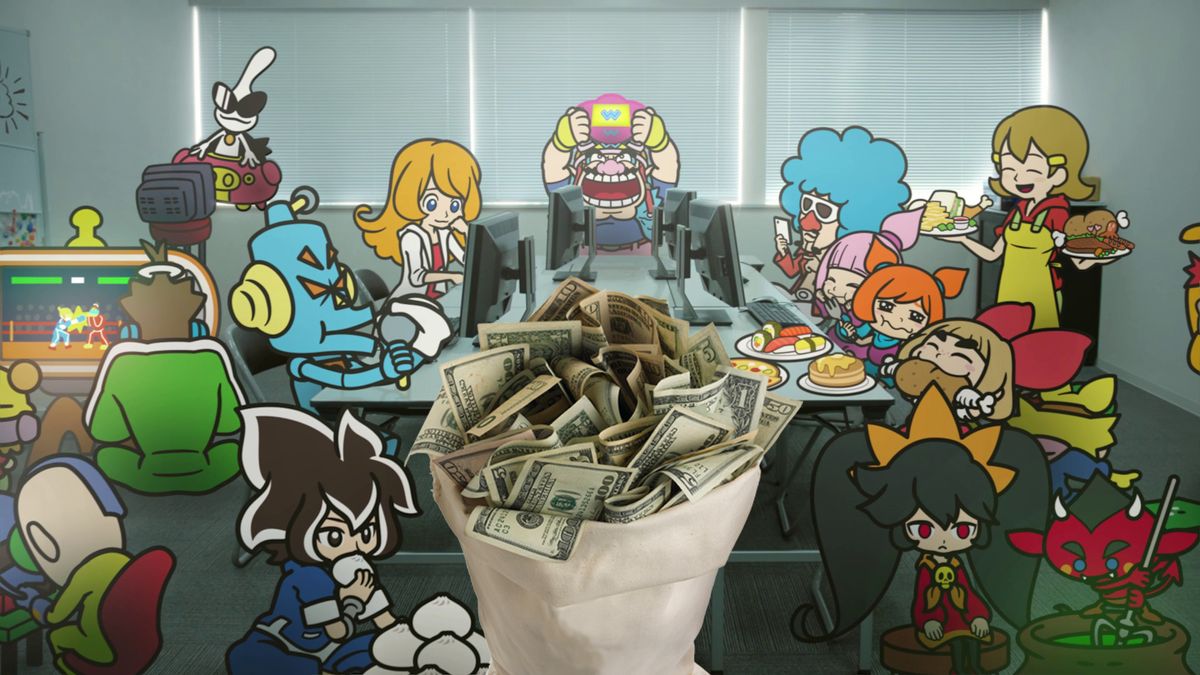 Nintendo must come together with the price of WarioWare on Switch
I have great affection for the WarioWare series. Ever since I was first gifted with WarioWare: Touchdown on the Nintendo DS as a young teenager, he's always had a soft spot for my catalog of games. The crazy collection of party-style minigames (or "microgames) surrounding Wario and Friends generally offers great replayability, frenetic fun, and weird madness that Nintendo should embrace more often.
This is something that continued until WarioWare: Smooth Moves on the Nintendo Wii and luckily it is something that continued until the last iteration on Nintendo Switch. WarioWare: Get It Together is delicious. Zapping Wario and his friends in the middle of a video game the first was developing is a really interesting premise, giving each character their own unique maneuverability to complete each mini-game.
While Wario has a jetpack, Mona gets around on a moped. Ashley rides on a broomstick, while 9-volt skateboards, and so on. He keeps you on your toes throughout and changes things up enough until the end. This ending, however, is showing up much faster than expected. Specifically, the main story can be beaten in under three hours … if not faster. It is disappointing, and at the price offered it is unjustified.
WarioWare: Get it Together launched with a suggested retail price of £ 39.99 / $ 49.99 / AU $ 69.95. At this price margin, you just need more. No one questions the quality. Nintendo consistently delivers on this front.
And yes, the WarioWare series has a slightly shorter campaign storyline than most, but the side missions and added content normally make up for what the story lacks. Not here, however. It's just at the stage that the big N's firm stance on launching a high-priced title gets out of hand. This is the same position that saw the disappointing launch of Mario Tennis Aces at full cost, without ever validating this claim.
It also doesn't help that these prices are strictly frozen for eternity. It was part of my thinking process when I was wondering when to resume gaming. I love the series and know the price will never go down. If anything, the cost will only increase, as many of us have found out time and time again whenever we try to pick up a beloved old game from the GameCube or N64 era. So what's the answer? Don't play a fantastic game or reluctantly give in to Nintendo's price position.
There is a free demo available so before you take the plunge, it's worth a try or even wait for a sale … if that ever happens. To end on a better note, it's a pretty darn fun game and has given me huge bursts of joy on my travels recently. It would have been better if it was kinder to my wallet.