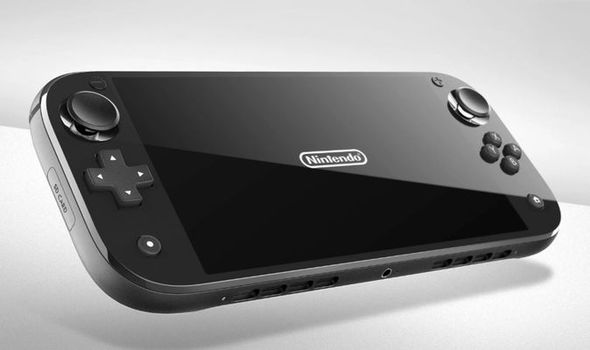 Nintendo Switch Pro – Insider reveals the release date
Over the years there have been many rumors circulating about Nintendo Switch Pro. Of course, these were and still are only rumours. There's no official word from Nintendo if they're working on an upgraded Nintendo Switch, let alone a release date! However, that hasn't stopped people from speculating and emerging rumors. When Nintendo announced the OLED Nintendo Switch model in July 2021, many people assumed it would be the Pro model of the handheld console. Unfortunately not! This version slightly improved over the original as it had a larger display with a 7-inch OLED display and better battery life.
However, recently there have been rumors about the Nintendo Switch Pro. In fact, a fairly reliable Nintendo insider said he thinks the much-rumored Switch pro will finally arrive in 2023. According to this rumor, Nintendo will release the Pro version of the Nintendo Switch from first to second quarter 2023. That pretty much means they think it's coming early in the year. This is great news for any Nintendo who thought we'd be stuck with the current console any longer.
The initiate's name is Nate the Hate. Previously, Nate turned out to be a reliable insider, as they got good guesses. Most of their knowledge relates to Nintendo of America, and they've teased many details in the past. It is therefore logical that their suggestions on the Nintendo Switch Pro release date are true. A Twitter user asked Nate why they ever talked about the Pro, despite Nintendo never releasing it. Nate said that "it'll be weird when this 'scam' comes out in the first half of next year…" That's some pretty exciting news there!
Nintendo Switch Pro Rumors
Image: Nintendo
Of course, this is only a rumor at the moment. However, it's one we think is worth entertaining! Supposedly, this Pro model will outperform the current Nintendo Switch model. Like the original, this will be a hybrid console as it will function as a handheld device and a regular console. However, it will have a bigger screen, faster response time and improved battery life. It will also be a 4K-capable Switch and will operate as a "high-end" Switch model. Many other form factors are still rumored in play with the Nintendo Switch.
If Nintendo releases the Nintendo Switch Pro, this will hopefully bring the console in line with the other next-gen consoles. After all, the current model is almost at the end of its life cycle. Originally, Nintendo released the first Switch in 2017. Since then, Sony and Microsoft have released a few other new consoles, including the Xbox Series X and PlayStation 5. So it makes sense that Nintendo would want to release a Switch model to make get things done. to speed up with these.
Of course, it won't be able to compete, as the Nintendo Switch's hardware is far inferior to that of an Xbox Series X or PS5. However, the Nintendo Switch Pro will contribute to updating and modernizing this material which, frankly, is getting old. And hopefully they'll fix the Joy-Con drift issues that have plagued the system ever since Nintendo launched it! Additionally, Nintendo may follow the path of its previous upgrade with the "new" 3DS model. This handheld game console had some exclusive games that you could only play on the upgraded model, not the original 3DS. Thus, we could get an extensive game library for the Nintendo Switch Pro.
Switch Pro release date
Image: Nintendo
Naturally, you might be wondering why it took Nintendo so long to release or even announce a new model. After all, the console's lifetime sales were pretty high, so why didn't they capitalize on it by releasing a new one? One of the main reasons is the shortage of chips that has emerged recently. This has caused delays for many tech companies like Microsoft and Sony. Maybe Nintendo was going to release the Nintendo Switch Pro but was held back because there is a shortage of tokens. Now that this issue is fixed, they are back on track for the console.
What are your thoughts? Are you looking forward to Nintendo Switch Pro? What improvements and new features would you like to see on this console? Do you believe these rumours? Let us know your thoughts below!
Hi! My name is Arvyn and I am an English teacher in the UK. I have been teaching English online for over 4 years to students from all over the world and of all ages. Outside of work, I'm a big fan of reading, playing video games and playing with my adorable kitties. See you!