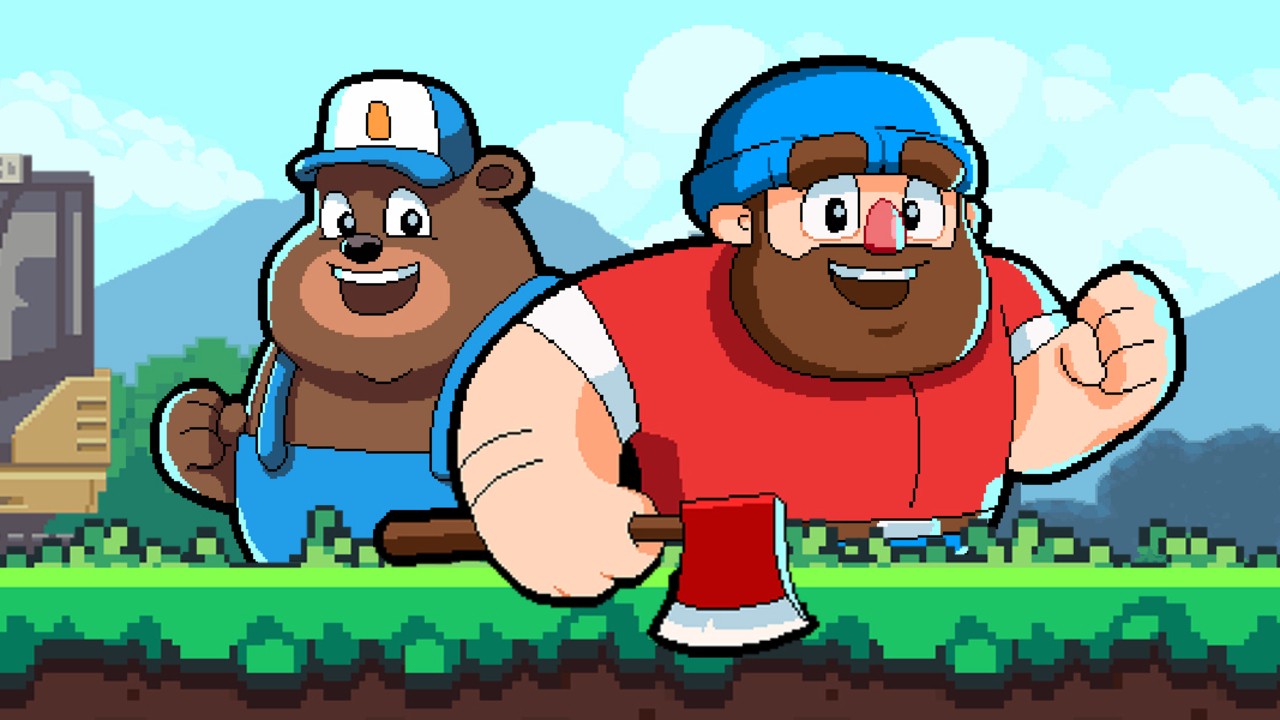 Out Now: Bear-And-Bloke Platformer 'Timberman: The Big Adventure' Cuts Its Way To Change
If you're looking to get back to your Nintendo roots with a good old-school platformer, you might need to look no further than Timberman: The Big Adventure, which lands on the Switch eShop today.
This retro-styled side-scroller sees you playing as either a heavy-bearded lumberjack named Timber Man or an anthropomorphized bear named, uh, Mr. Bear (no, the originality of those names isn't lost on us) as you jump, hop and blast your way through a series of classic-inspired platformer levels.
Timberman is a game that touts the joys of ax throwing (and, funnily enough, axe-driving) as you'll have to rely on your helicopter to help you solve puzzles, build bridges, and fly through the air as man or bear.
It looks like there's a cooperative game to play here too, though between a burly, bearded lumberjack and a cute, cap-wearing bear, we can't decide where the classic older brother-player-one preference will land.
Check out the following list of features waiting for you in the game:
– Solo mode and 2 player cooperative mode.
– Engaging combo battle system.
– Unique platformer game mechanics.
– Shoot projectiles with an ax or a boomerang.
– Mini-puzzles: cut and collect wood to build bridges.
Timberman is available today on the Switch eShop for the low price of €4.99. It's bear-ly a cup of coffee (we're sorry about that one).
Did you choose Timberman: The Great Adventure? Let us know how it is below!