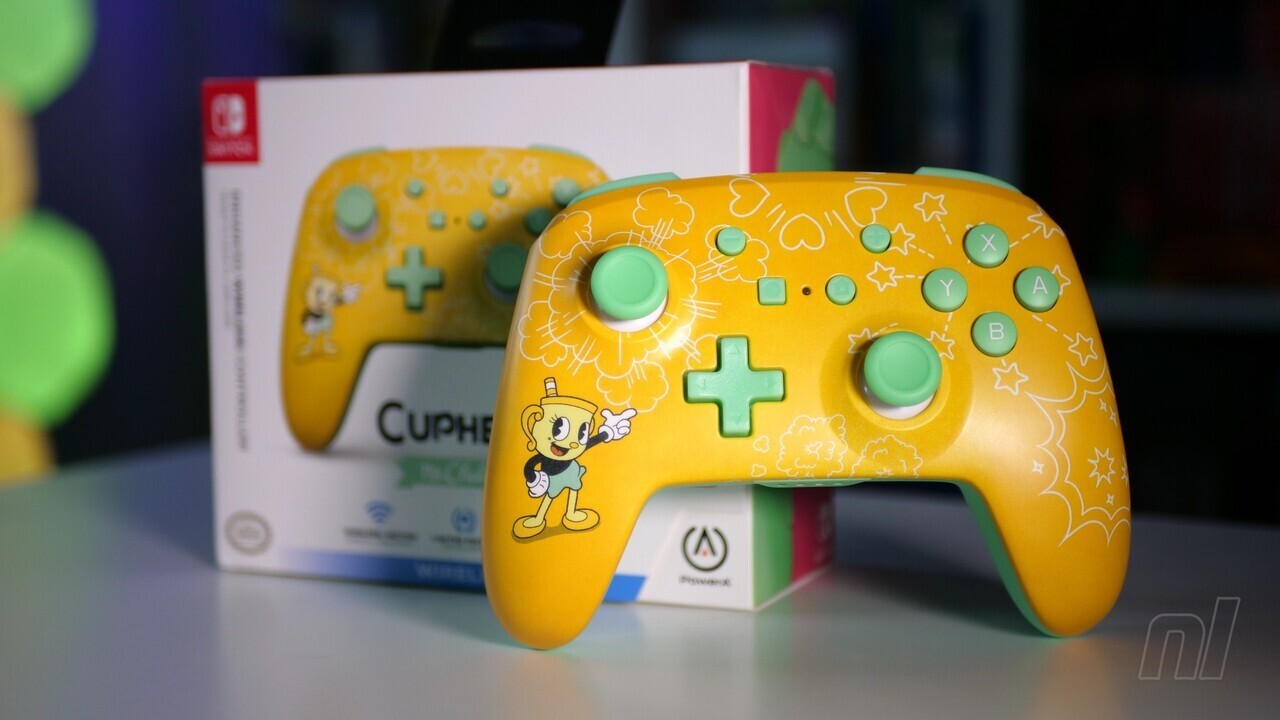 PowerA Celebrates Cuphead's DLC With All-New Wireless Switch Controller
Later this month sees the release of the highly anticipated Cuphead DLC – The delicious last dish. As part of this, accessory maker PowerA has released an appropriately themed upgraded wireless controller for the Nintendo Switch.
"New Cuphead the design exudes all the lively, quirky energy of the franchise. Its bright yellow hues are complemented by accents of mint green, creating an extravagant and vibrant color combination. The front cover is polished with detailed cartoons from the game featuring Ms. Chalice who deservedly takes pride of place. Cuphead can be ruthless, but with Ms. Chalice's new design, at least you'll take defeat in style."
These upgraded wireless controllers feature advanced gaming buttons – for on-the-fly button mapping, motion controls, and two fine-tuned thumb sticks. Keep in mind that this controller does not support HD rumble, IR or NFC amiibo. You can get one from the official PowerA website for $54.99.
The Cuphead DLC will arrive later this month on June 30. Will you check it out? Tell us below.