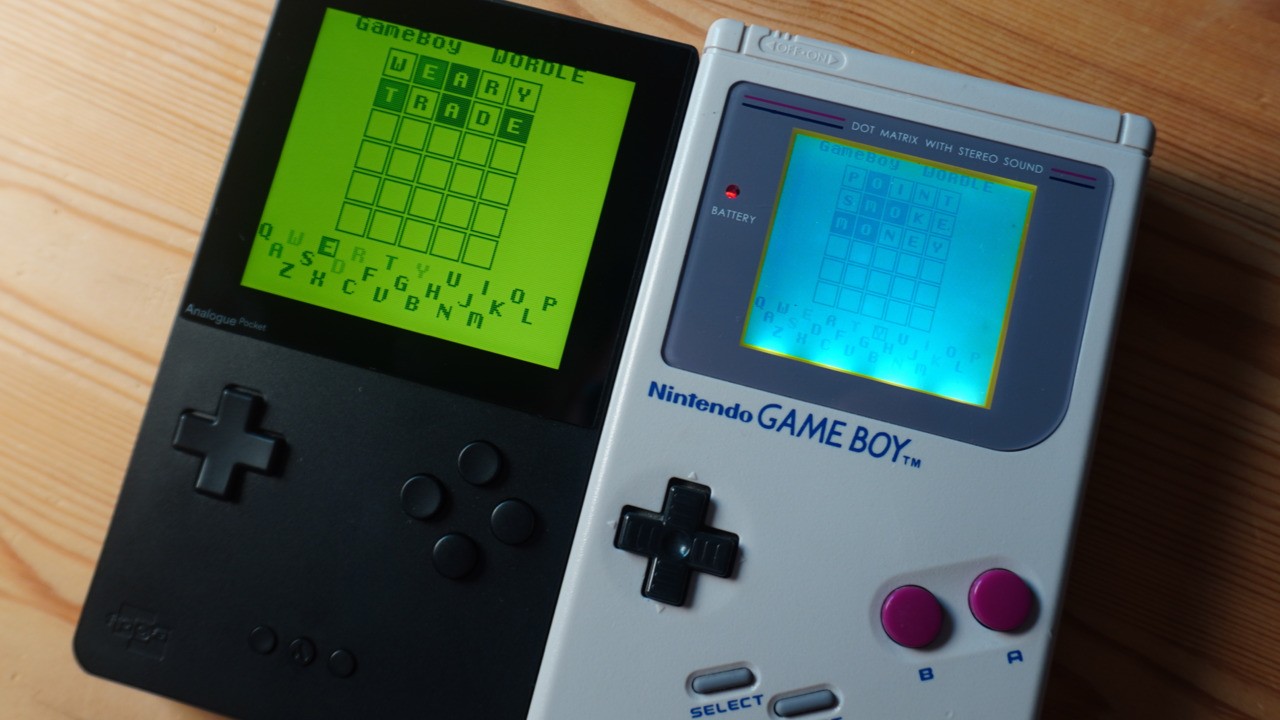 Random: Wordle is now playable on Game Boy
Unless you've been living under a rock for the past few weeks, you'll know wordle.
It is an online word game created by Josh Wardle in which players have six attempts to guess a five-letter word. Colored tiles tell you if your guesses are correct or not. It has taken the world by storm, so much so that The New York Times last month handed over an undisclosed seven-figure sum to buy it.
Wordle has inspired a multitude of clones, as well as some cool porting projects. @ghidraninja, for example, just made the game playable on Game Boy. All you need is a flash cart and you're away.
You can also play this version online through a web browser. According to @ghidraninja, "ROM size is very limited, so I couldn't fit in a large wordlist of 'real' words. Instead, I use a bloom filter to check (with, admittedly, currently a very high error -rate) if a word entered is one of the 8000 most common English words."
The inspiration for this adventure? An even more obscure port of Wordle:
On what device can we expect to see Wardle's masterpiece? A fridge freezer? A washing machine? Place your bets now.
Oh, and while we're at it, did you know Wordle existed (sort of) on Game Boy back in 1994? Discover Lingo: