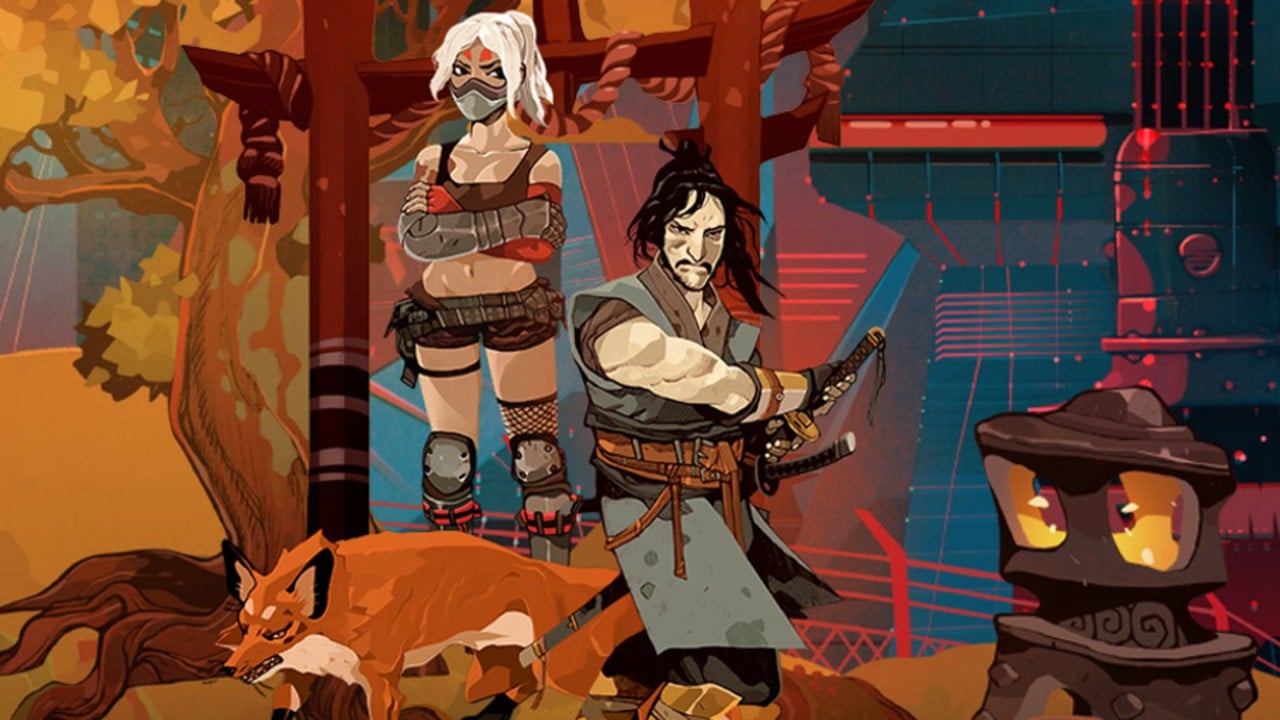 Samurai Riot is Streets Of Rage With Japanese Myth, coming to Switch in June
2017 co-op beat 'em up Samurai Riot releases a brand new version – and the best part? It's coming to Switch!
Created by French indie studio Wako Factory, Samurai Riot is a side-scrolling beat 'em up in the same vein as Streets of Rage and Final Fight but with a story focus and multiple branching paths. The game releases on Switch as Samurai Riot Definitive Edition, which includes all-new features including new dialogues, optimization, and an improved combo system to make the game a bit more accessible.
Here are some more details about the game, including all the new features, taken from the press release:
Hound Picked Games, in collaboration with Wako Factory, an independent French development studio, is delighted to announce that Samurai Riot Definitive Edition, after its successful launch in 2017, will soon be re-released on Nintendo Switch and PC. With constant requests from the community and the forum for a console version, the Nintendo Switch is releasing on June 1, 2022 with new features and improvements to make it a 2D arcade beat 'em up, solo or cooperative not to be missed!

New, bigger, better, a must!

Since the original incarnation, this new definitive version offers much, much more,

New features:
– New animations @60fps
– New dialogues
– Perfect pixel stability and optimization (10 times lighter than the initial version)
– Smoother and improved combos (easier to do huge combos for an average player)
– New updated backgrounds and mood
Fans of this genre can expect a visual treat, where a backdrop story forces the player to really think about their in-game decisions and the ramifications of their choices. Hired to bring peace and tranquility to the warring lands, every choice you make as a samurai, Tsurumaru/Sukane, will influence your destiny and, with an arsenal of deadly attacks at your disposal, the fight to get there every battle will require cunning, skill and foresight!

Samurai Riot offers a plethora of choices and features, including single-player and cooperative play, where the story immerses both players equally, with a multi-branch storyline, complete with eight different endings. Conversely, you could enter a PVP fight against your partner to take the lead! The more you play, the more points you accumulate to unlock new combat schools for better replayability.

Easy to pick up and play, but hard to master, Samurai Riot Definitive Edition rewards the most demanding player with more in-depth content. Players can choose from 14 combat schools that add a plethora of gameplay variations to the character's movements and the devastation they can unleash on their enemies.
Features:
– A unique cooperative system with devastating combo attacks
– Multi-branch storyline with moral decision making
-8 different endings
-2D arcade game
– High replay value: change your gameplay by choosing between different combat schools
-Amazing game music and SFX
Both Tsurumaru and Sukane have different playstyles, and there are several schools of Japanese combat you can learn throughout the game. Play alone or with a friend to experience all eight endings and fight in a world full of Japanese mythology . It's a fun take on the genre that's getting quite a big revival right now – come take a look at what makes it visually different:
Samurai Riot Definitive Edition will launch on the Switch eShop on June 1 – and yes, June really is very soon. Will you put on your katana and pick it up to defeat evil on the streets of feudal Japan? Let us know in the comments!