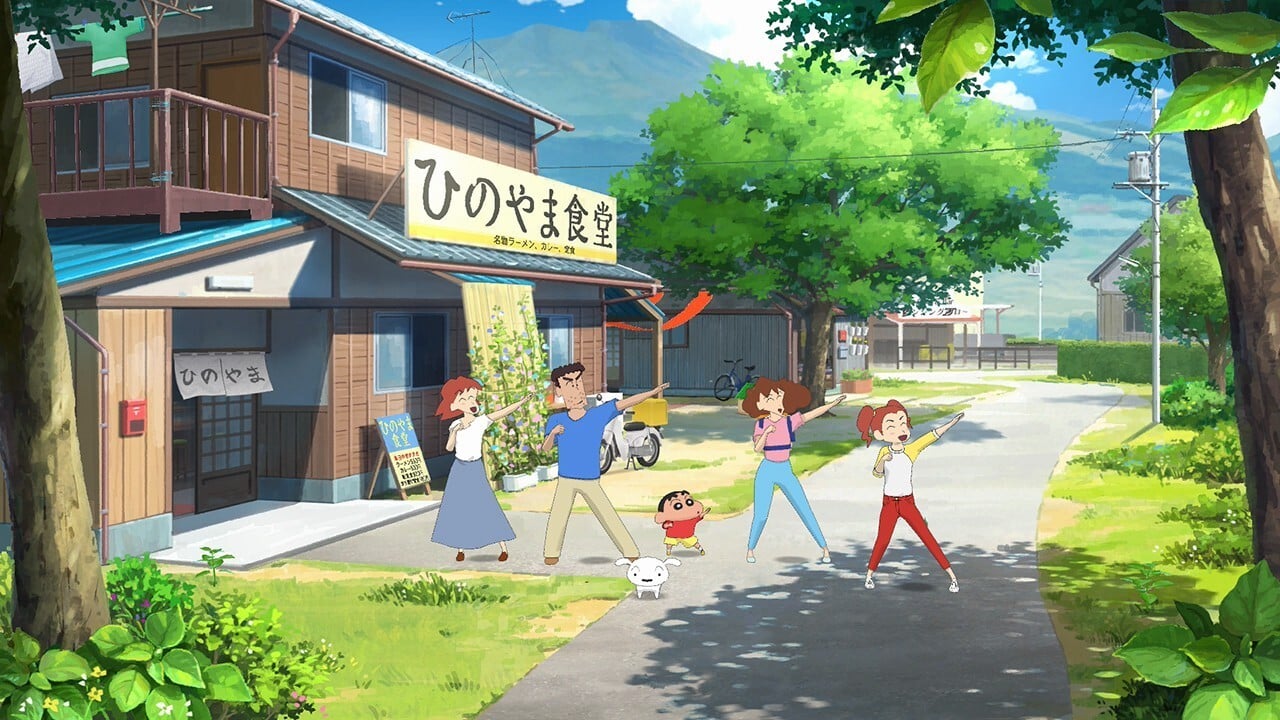 Shin-Chan: Me and the Professor on Summer Vacation Confirmed for Western Switch Release
It has been confirmed Shin-chan: Me and the Professor on Summer Vacation – The Endless Seven-Day Journey (based on the Japanese manga and anime series Pencil Shin-chan) will be getting a Western release on the Switch eShop and PlayStation 4 in August.
This particular version was first made available in Japan in 2021 and is much more fleshed out than the endless runner from a few years ago. It's a game where you explore a city as the series' five-year-old protagonist – snap photos, fish, catch bugs, exercise, spot dinosaurs and more. It's somewhat similar to series like Animal Crossing and Story of Seasons.
It is published by Neos Corporation and developed by Millennium Kitchen – the team known for the 'My summer vacation' and Attack of the Friday Monsters on 3DS.
Below is a back story. It has also been confirmed that the game will support English, Japanese, German, Spanish, and Portuguese subtitles (thanks, Gematsu).
Hiroshi has to go on a business trip to Kyushu, so now the whole Nohara family has decided to stay with Misae's childhood friend in Assou, Kumamoto.
But when they arrive at Kumamoto Station on their way to Assou, they meet a strange man who offers them an even stranger camera on the condition that they act as his witnesses…
With his new camera in hand, Shinnosuke can fully enjoy his summer vacation in the beautiful fields and mountains of Assou. The landscape even teems with creatures he would never find in Kasukabe. And there are townspeople to help and new friends to make.
That said… don't these children look a lot like the ones he knows back home?
On a cool summer night, Shinnosuke witnesses a giant creature silhouetted against the light of a full moon. Next to the creature is a strange man with a broad grin.
It's the same weird man who gave her the camera at the train station…
And he calls himself the evil professor. Following this encounter, more and more strange things begin to happen around Assou…
Is this a release you've been waiting for on the Nintendo Switch? Leave a comment below.