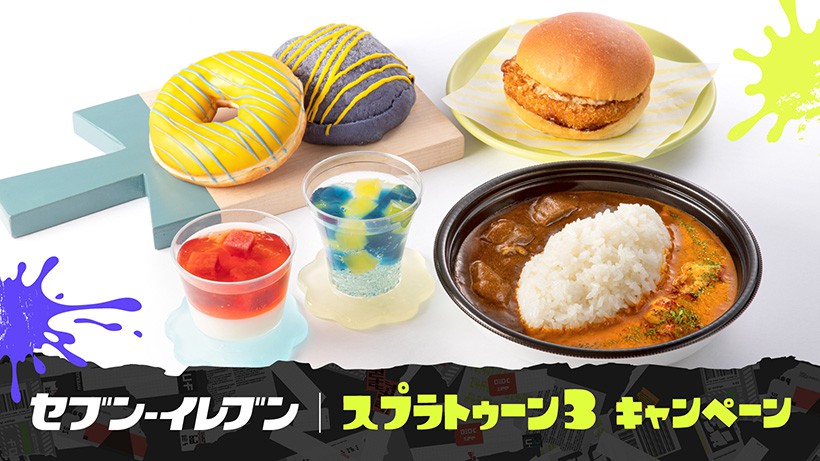 Splatoon 3 x 7-11 Campaign Features Amazing Food and Merchandise in Japan
Splatoon 3 is almost here, which means fans in Japan can take part in an all-new Splatoon-themed campaign across 7-11 stores. Much like the Splatoon 2×7-11 campaign in 2017, there's plenty of merchandising and food to enjoy!
Starting Monday, August 29, all 7-11 participating locations across Japan will have a special Splatoon 3 menu. Customers can pick up the following foods: apple and grape battle jelly, blueberry flavored melonpan, a sugar donut (glazed in yellow and blue), a squid burger, a strawberry and tofu jelly and a beef vs. "battle" chicken curry.
By making qualifying purchases from the Splatoon 3 collaboration menu with the 7-11 app, you'll earn entry into a special Splatoon 3 sweepstakes. First prizes are a limited blanket and cushion set (available in Squid and Octopus versions ).
On store shelves, you can also find Splatoon 3 branded ramen (available in seafood and squid flavors) and gummies (lemon and grape soda flavor). These will be rolled out on Saturday, September 3 (ramen) and Monday, September 5 (gummies). Plus, the ramen will also include one of 16 different Splatoon 3 themed stickers! Collect them all!
As for merchandise, there will be a variety of items you can get when purchasing certain drinks, snacks, and ice cream starting Thursday, September 1. Available while supplies last, customers can get one of eight different decorated bottle caps, one of four different reversible key rings and/or one of four different A4 transparent files.
Finally, for all My Nintendo members, you'll want to stop by any 7-11 store from Thursday September 1 through Monday September 12 and check in with the My Nintendo app. This will give you four special wallpapers.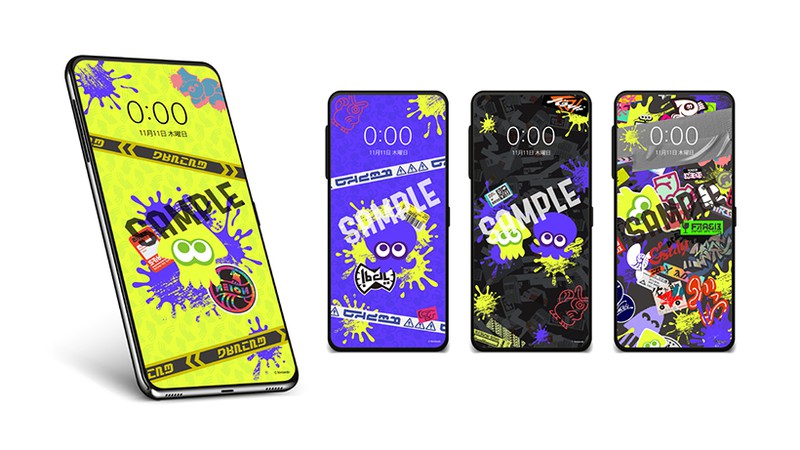 For Splatoon fans outside of Japan, all we can do right now is long for this campaign (and Baskin Robbins' collaboration) and hope someone can download the wallpapers. free online. Luckily, we'll all be able to jump into Splatoon 3 together when it launches globally on Friday, September 9.