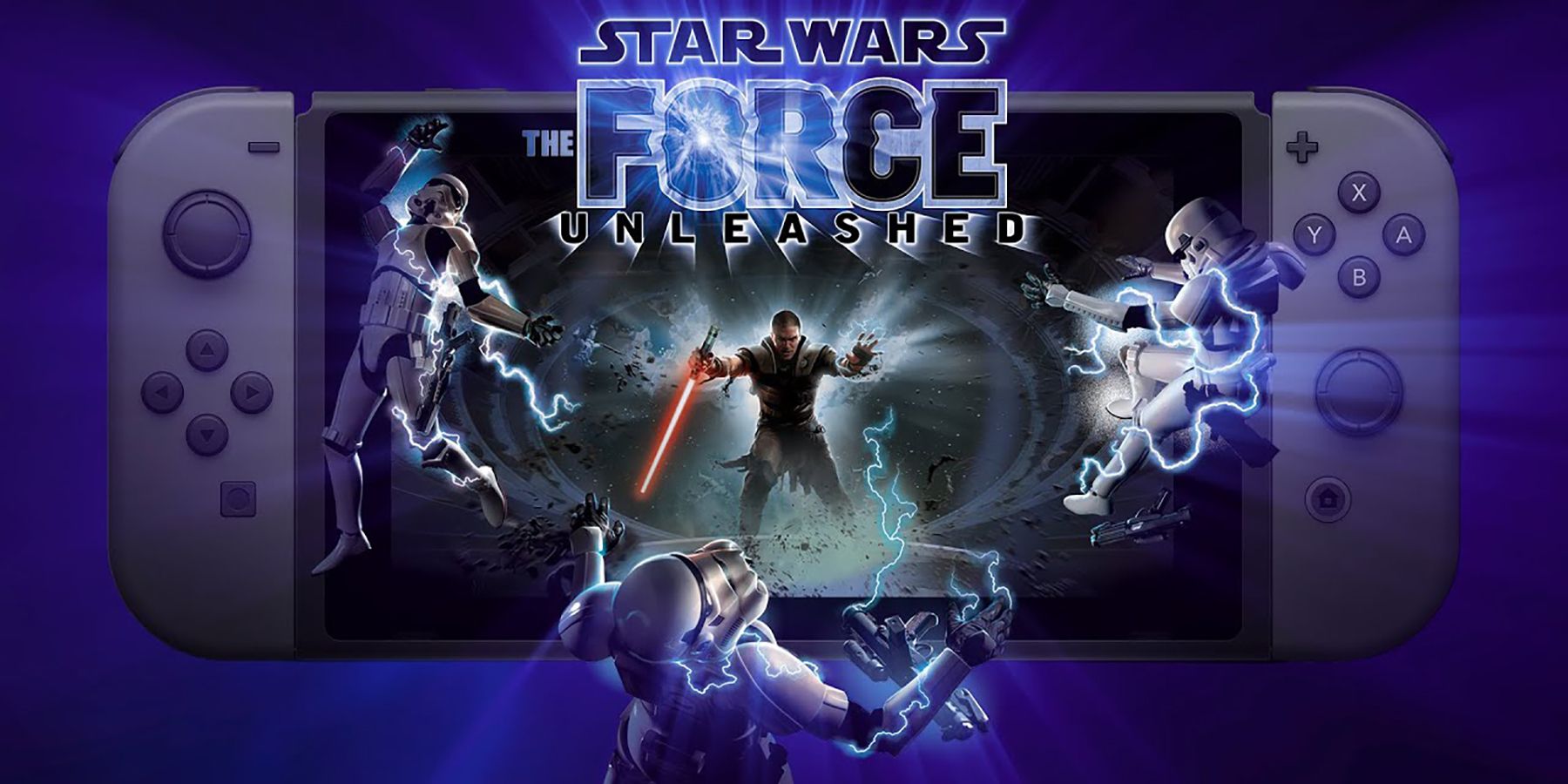 Star Wars The Force Unleashed Released On Nintendo Switch: May The Port Be With You
That's right, almost 14 years after its official release, Star Wars: The Force Unleashed is being re-released on the Nintendo Switch. A long time ago, in a gaming climate far, far away, Disney hadn't bought the star wars IPs and LucasArts was still somewhat involved in the ongoing development and growth of its extended universe that existed at the time. A draft of this plan for this form of aggressive expansion was Star Wars: The Force Unleashed.
The thought behind The Force Unleashed was that it would be the first in a series of games that would tie together the two movie trilogies. The plan was to immerse players in the story better than anything that had come before. At the time, it was an ambitious and possibly brilliant undertaking. It won awards and got a sequel, although it was not as well received or loved as its predecessor; that's a story for another day.
Before we get into the nostalgic tweaked version of this beloved gaming experience, I guess I need to catch up with you on which version of the game it is, seeing as originally there were at least eight different versions that were released during his hay day. They all had distinct content and features, so much so that some versions were totally different games.
RELATED: POSTAL 4: NO REGRETS NOTICE [PC] – IN FACT, SOME REGRETS
The Force Unleashed port we get here on the Nintendo Switch is an upgraded version of the original Nintendo: Wii which is mostly the same version of the Sony PS2 and PSP handheld systems, but there are the addition of motion controls and an exclusive PvP local multiplayer mode. What was expected on many Nintendo ports Light switch. This nostalgic journey was made possible by developer Aspyr and Lucasfilm Games in partnership with Limited Run Games to release physical Standard, Premium and Master editions of Star Wars: The Force Unleashed for the nintendo switch. The Premium and Master Editions include a number of exclusive items for fans and collectors.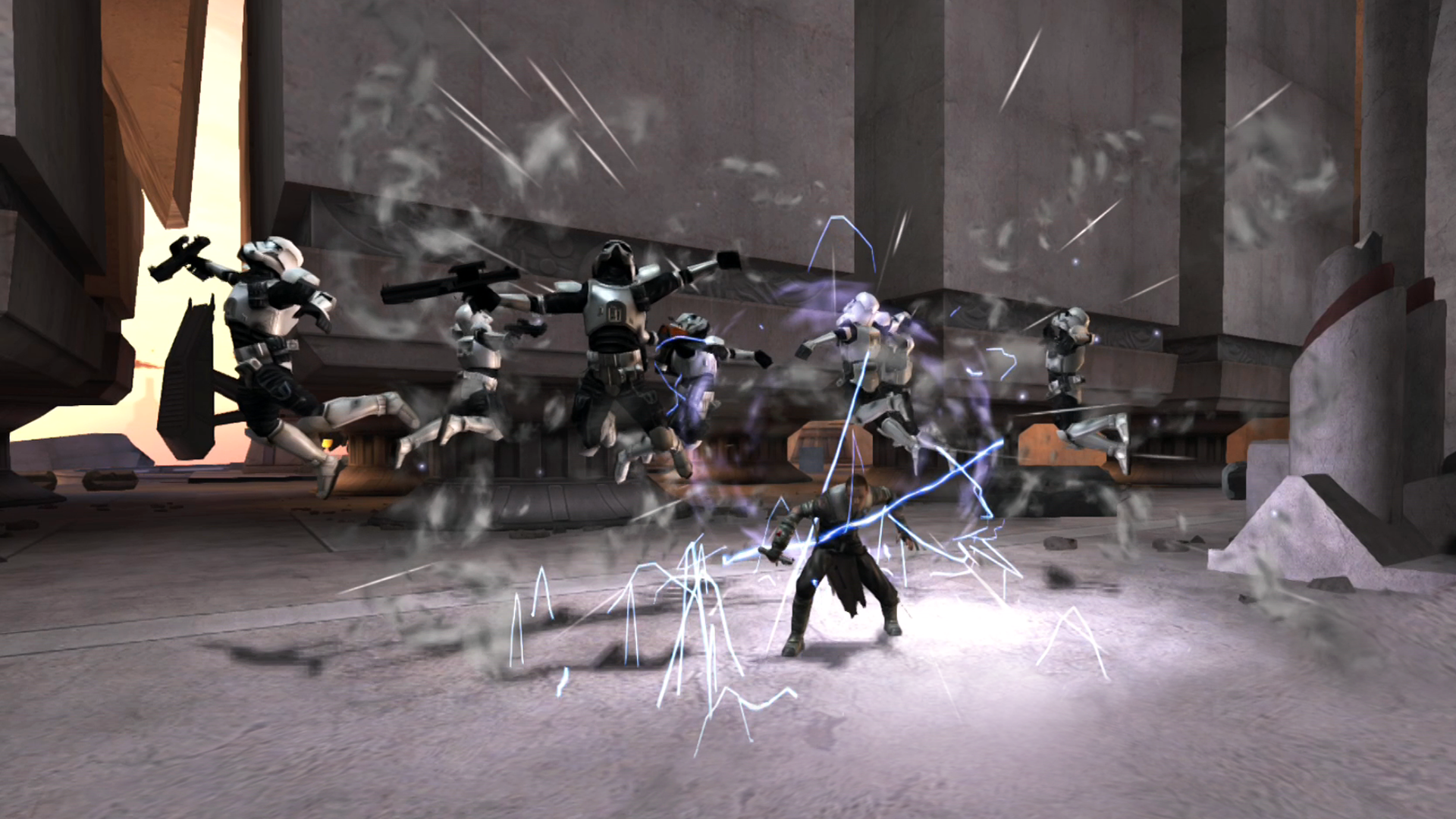 The Force Unleashed The story is one you've heard of before, but never witnessed. You play as Gaylan Marick, otherwise known as Starkiller, Darth Vader's secret apprentice who has embarked on a dangerous mission to hunt down and destroy the Jedi. The captivating and untold story takes place in time between Star Wars Episode III: Revenge of the Sith and Star Wars Episode IV: A New Hope.
RELATED: MANDALORIAN STAR GIANCARLO ESPOSITO UNEXPECTEDLY ASKED SEASON 3 COULD COME THIS SUMMER
As a Secret Apprentice, you are used as a tool by Darth Vader to eventually overthrow the Emperor. You are therefore sent on various missions to hunt down the remaining Jedi still lurking across the galaxy and solidify Darth Vader's position when he is ready to truly follow the rule of two and overthrow the Emperor. It's unfortunate that the events that take place here are officially non-canonical and considered "legends" since Disney decided it was too much of a hassle.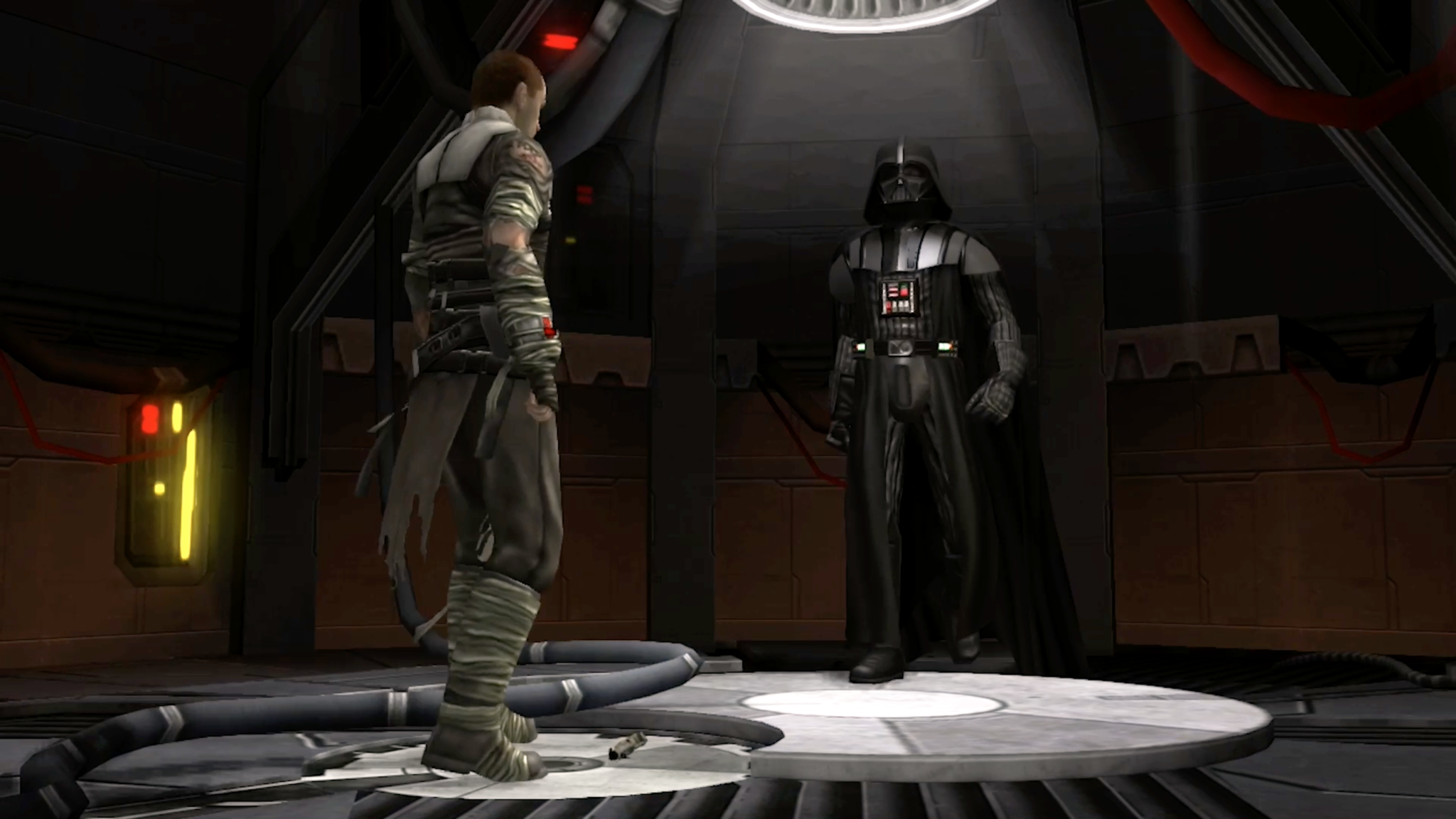 The Force Unleashed gameplay takes a hack and slash approach with quick events as knockouts. Let's talk about what people really want; LIGHT SABER CONTROLS using Nintendo Joy-Con motion controls. Movement is via lightsaber attacks with your default right hand and strength abilities on your left. Right hand slashes are tied to different moves (such as a forward motion for a thrust), while left hand jerks trigger a force thrust, with the ability to use lightning and other force powers with triggers/buttons.
RELATED: HALO INFINITE SEASON 2 – LONE WOLVES WILL RELEASE MAY 3
It's a great compromise in terms of freedom of control, allowing movement and non-movement, leaving the gaming experience up to you. Your lightsaber has a variety of combos you can string together while unlocking knowledge on how to use it throughout the game.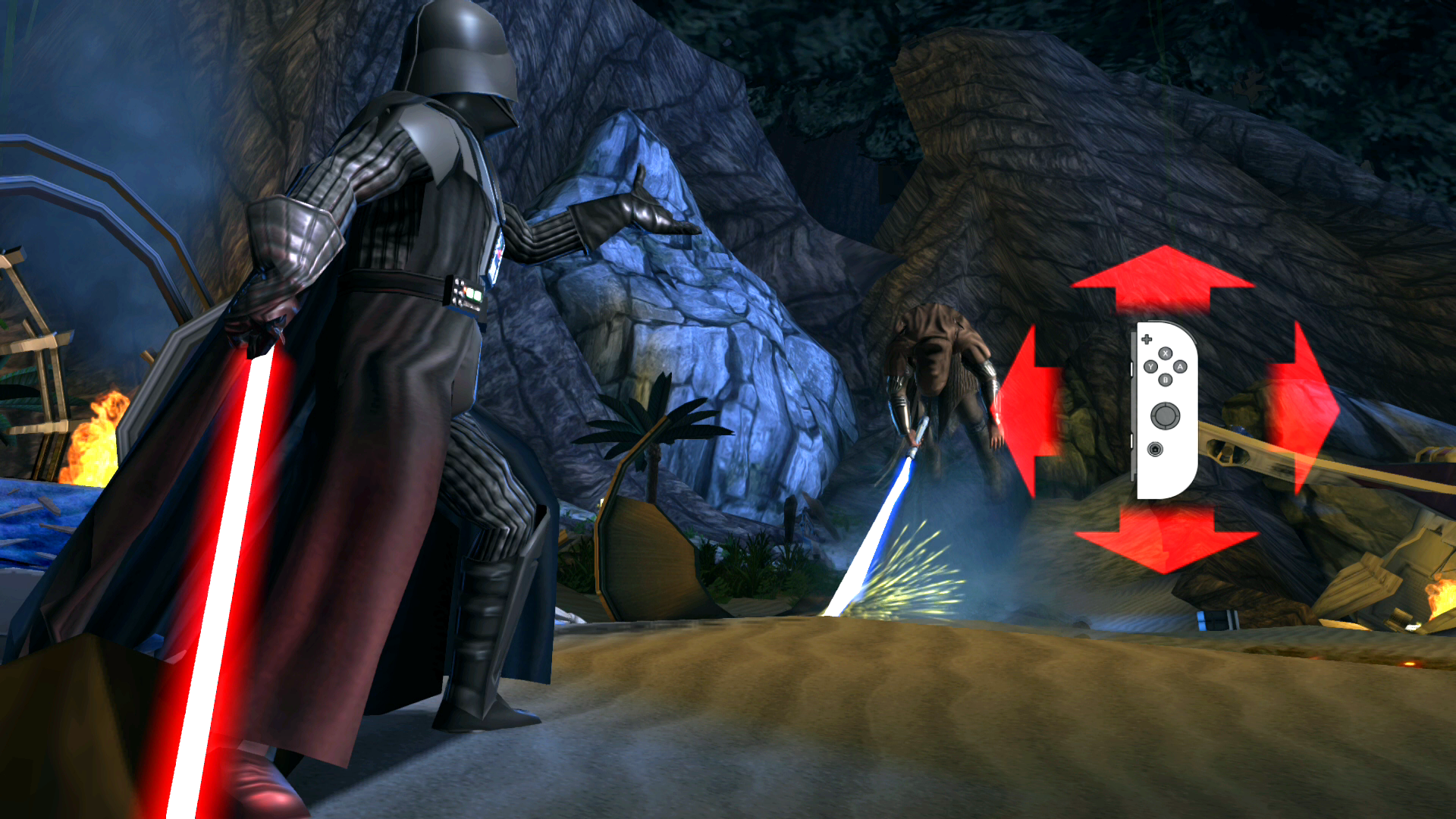 Duel mode, while sharing many of the same shortcomings, is perhaps the best feature. It's a lot of fun to play as Luke Skywalker, Mara Jade, Qui-Gon Jinn, Vader and many more, and it supports local multiplayer for family fun.
RELATED: LIGHTYEAR: THE SURPRISING ANIME INFLUENCE ON THE DESIGN OF THE VILLAINOUS ZURG IN THE NEW PIXAR SCI-FI FILM
Some may complain that the game offers no incentive to experience the mode, and when they do, it doesn't expand much beyond its initial concept. I say it shouldn't be. It's the lightsaber duel, which in itself is the incentive. It's a fourteen year old game, you know what you're getting. If for some reason you had no idea this perfect buy for just $19.99. Star Wars: The Force UnleashedThe biggest draw is nostalgia with this Switch port. Many have fond memories of the game since its original release in 2008.
Learn about the key features listed as selling points by the developer.
The Force Unleashed Main characteristics
Play as Darth Vader's secret apprentice and destroy all who stand in your way in your quest to serve Lord Vader.
Unleash epic Force powers and lightsaber combos with optional Nintendo Switch Joy-Con motion controls.
Compete against your friends in local multiplayer Duel mode to determine the most powerful Jedi in the galaxy, with 27 characters to choose from!
Travel it star wars galaxy and defeat powerful Jedi masters through a variety of iconic locations, including Cloud City, the Wookiee homeworld Kashyyyk, the flower planet Felucia, and the junk world of Raxus Prime.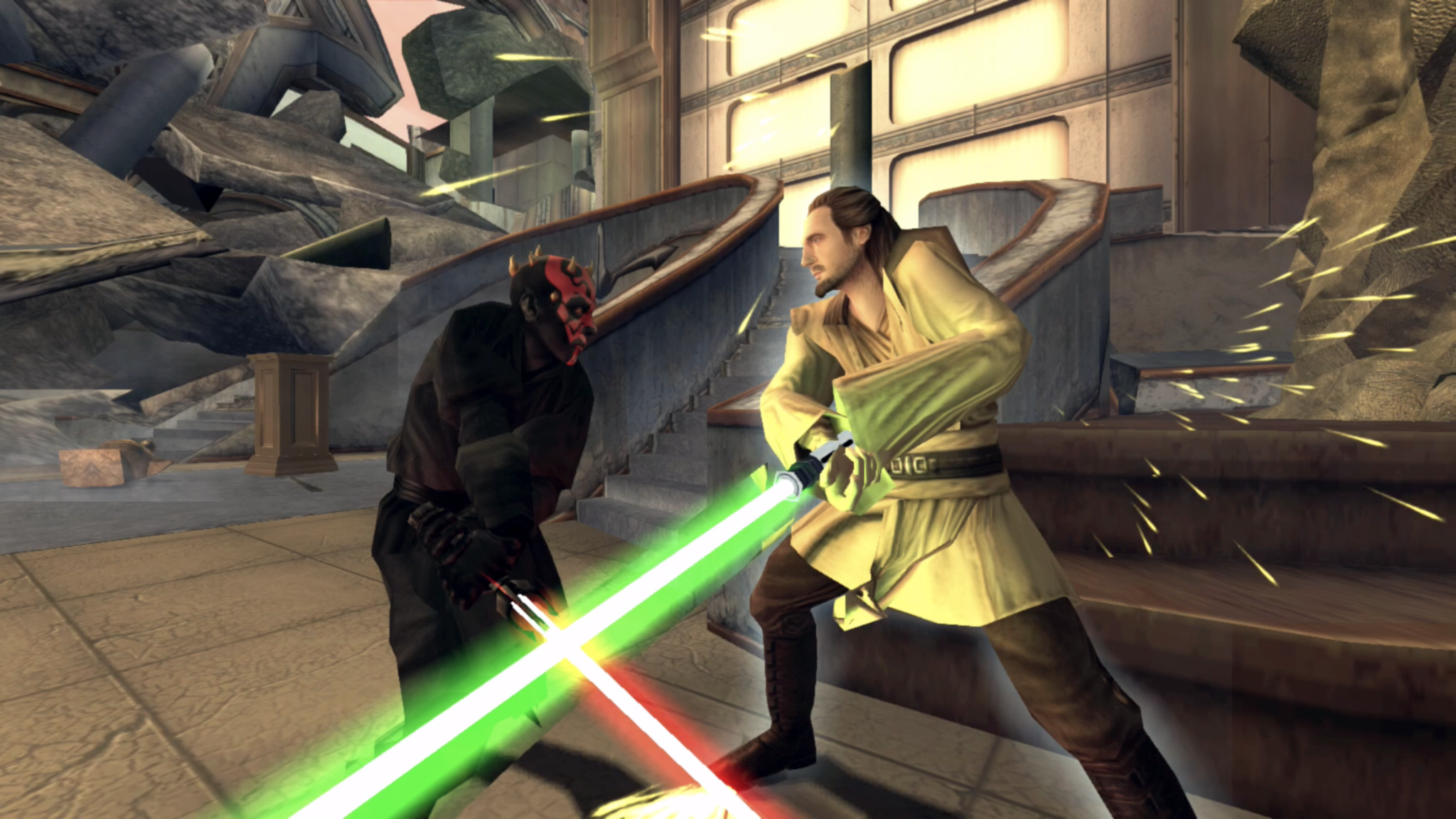 Star Wars: The Force Unleashed was released on April 20 for the Nintendo Switch for just $19.99. What do you think of this new take on a nostalgic journey to a galaxy far, far away? Have you picked up your copy, are you going to pick one up; let us know our social media!
KEEP READING: AMY HENNIG ON THE EDGE OF NEW STAR WARS GAME FOR LUCASFILM AND SKYDANCE NEW MEDIA
Related