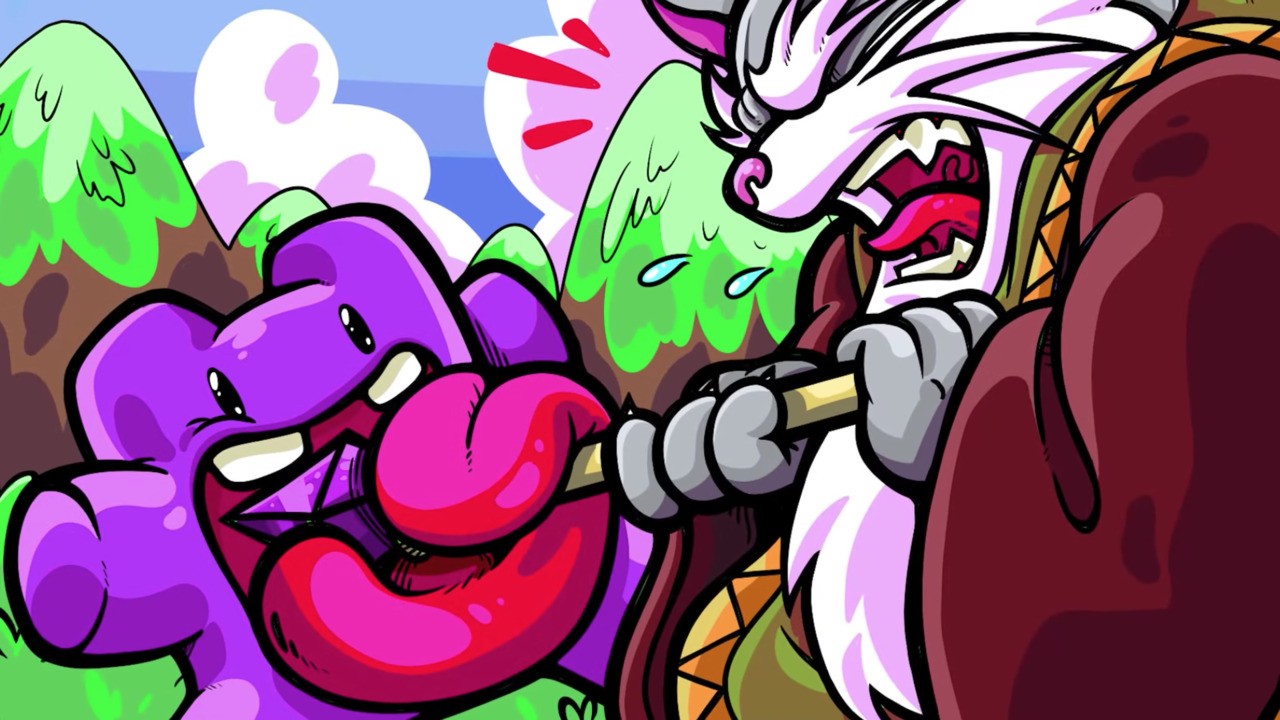 Super Mombo Quest Brings Metroidvania Inspired Platform To Rock Tomorrow
Launching tomorrow on Nintendo Switch is Super Mombo Quest, a precision platformer that mixes challenging gameplay with cute heroes.
Set in an interconnected Metroidvania-style world, the game will have you exploring hundreds of different areas, each with tough enemies to defeat and plenty of platforms to perform in style. Developer Orube Game Studio tells us that the game "mixes the challenges of Super Meat Boy with the kindness of Kirby, with fights inspired by Shovel Knight and Sonic."
Bounce and stomp in a huge interconnected world, doing intense stunts and getting huge combos! A lightning-fast precision platformer that mixes a Metroidvania world with classic arcade mechanics.
There are collectibles to find for those who like to explore every nook and cranny, and there's a focus on combos too; some enemies will chase you, some will shoot you and some will fly, but performing combos can help you defeat them as you progress through each level.
The game will launch on Switch tomorrow, November 4, although pricing has yet to be revealed. Make sure to keep an eye on the eShop if you plan to pick it up.