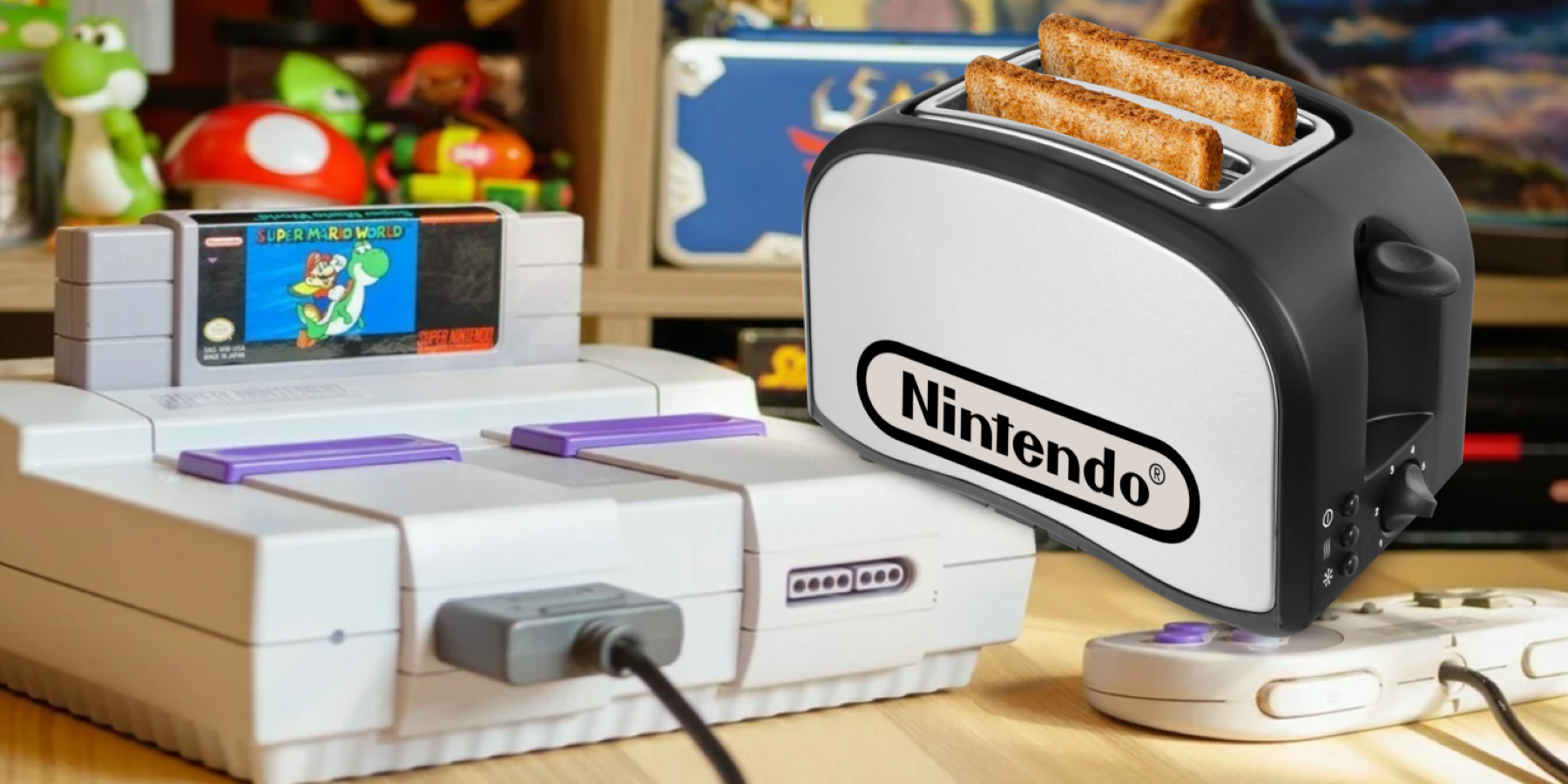 Super Nintendo Creations DIY kit lets gamers play SNES games on a toaster
the Super Nintendo is one of the most popular consoles. The 30+ year old SNES is packed with classics that are fan favorites to this day, including the likes of The Legend of Zelda: A Link to the Past, Super Mario World, Earthbound, and Super Metroid. Although there are still ways to enjoy Super Nintendo games, the console itself has long since been discontinued. However, a new DIY kit enables new creative ways to play the SNES.
Fans have been making Nintendo mods for years as consoles like the NES are scaled down or the Nintendo 64 is made portable. Although these creations are very special, they require a lot of time and skill. However, a Japanese website makes this whole process a whole lot easier, as they recently made available a DIY Super Nintendo kit.
RELATED: Nintendo Switch Online Adds Special Versions of Super Mario World and Super Punch-Out
Columbus Circle is a Japanese manufacturer that creates peripherals and parts for video games. The new DIY kit makes it possible to create a compatible machine for Super Famicom games. The box cover itself shows a converted Super Nintendo toaster, but his own imagination seems to be the limit as to what can be created or converted into a classic Nintendo console gaming machine.
The DIY kit comes with a Super Famicom compatible board, AV cable, S cable, power adapter, 20 screws and two controllers. Theoretically, anything could be turned into a Super Famicom with these parts. A bongo could play donkey kong country. The often modded Super Mario Kart could ride on a small car. A toaster could be converted into kirby superstar machine. The possibilities seem limitless.
Besides modifying something in a Super Famicom, it is also possible to build the console from scratch with this DIY kit. By using wood, metals, 3D prints, etc., a truly unique console table could be created. It would be possible to make a wall-mounted game console, a Super Nintendo coffee table, or even a green replica Super Mario pipe that can play Super Mario All Stars sliding the cartridge into the hole.
The DIY kit is for sale on the Columbus Circle website and Amazon Japan. Unfortunately, it's currently out of stock, which will hopefully mean some unique creations will appear online in due course. Even when it becomes available again, it may be difficult to find a way to ship it outside of Japan. Maybe one day the product will also be widely available elsewhere.
MORE: 8 SNES RPGs That Should Be Relaunched On The Switch (Like Live A Live)
Demon Slayer Game DLC Characters Revealed
Read more
About the Author