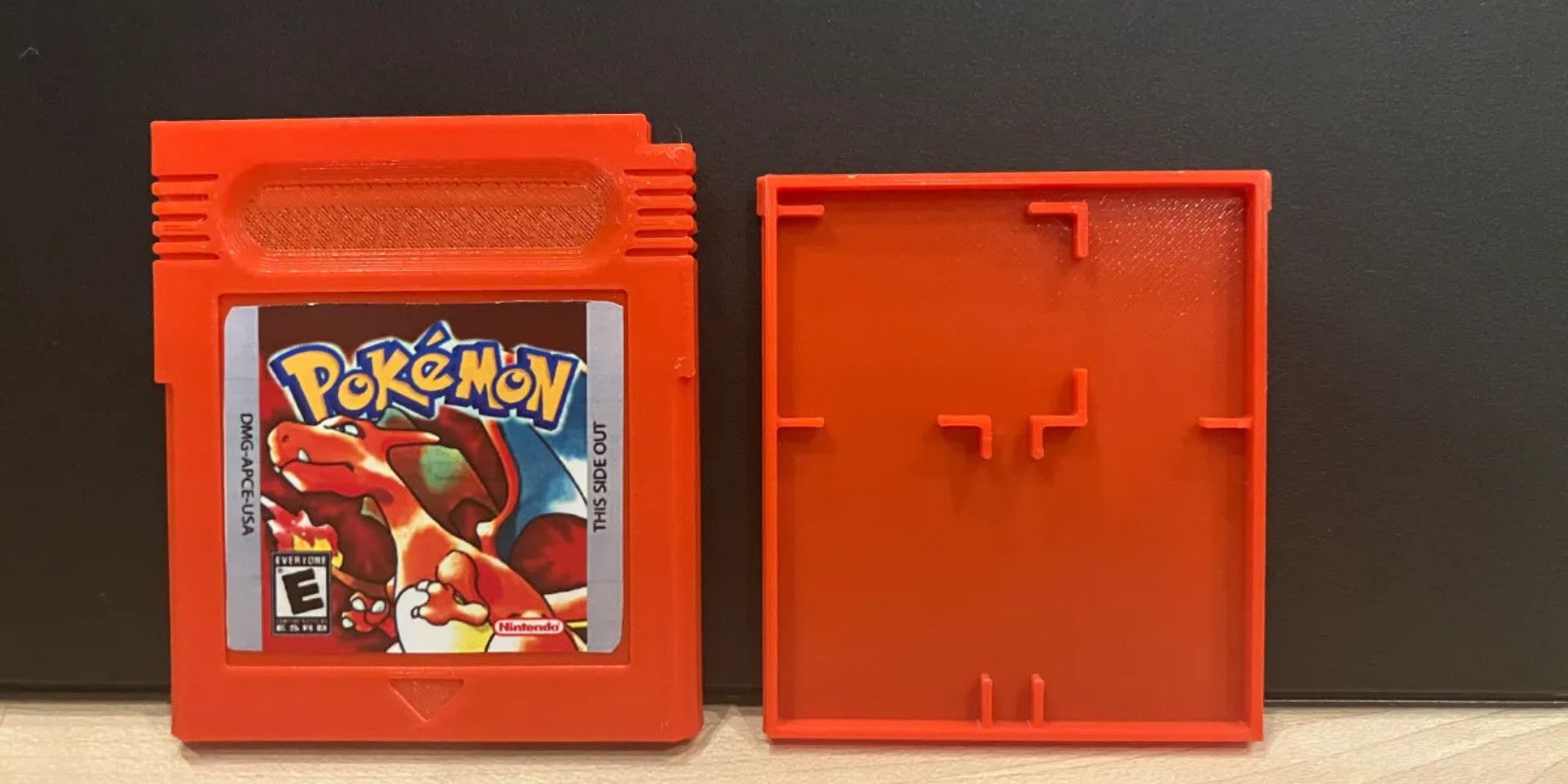 Talented gamer 3D prints Pokemon Gameboy cartridges to house Nintendo Switch games
A talented artist and gamer creates smart storage for Nintendo Switch games by recreating classic Pokemon Gameboy cartridges using a 3D printer.
An innovation nintendo switch gamer has created a unique way to store Switch cards. Games are plentiful since the nintendo switch hit store shelves in 2017. With so many games to choose from, gamers might find themselves without the means to store all those cases if they don't choose to go digital and instead prefer physical versions. Unfortunately, not all games are available on the Nintendo Eshop, so fans have to get creative when stocking them or choose to buy cases that are specifically designed just for Switch carts. Unlike previous Nintendo consoles, these game cartridges are much less bulky. There are currently nearly 4,500 different titles on the Nintendo Switch alone, with more on the way.
In addition to running out of space to store games, some gamers may play more often than others, gamers also had to deal with the dreaded Joycon drift issues. Nintendo was overwhelmed earlier this year with Joycons repair requests. The popular video game company has also faced several lawsuits related to Nintendo Switch drift issues. Children may have to testify in court after a class action lawsuit has been dismissed. Luckily, Nintendo hasn't encountered any issues from players regarding how the games are stored. Instead, talented artists and fans came up with their own unique storage solutions.
RELATED:Bayonetta 3 Executive Producer Hideki Kamiya Thanks Nintendo For Making The Game A Reality
A talented designer and Reddit user, CyclingOctopusses, created a 3D print of the Pokemon Red and Blue Version Gameboy cartridges that can be used to store Nintendo Switch games. The creations look so authentic that they could easily pass for real game cartridges for both Pokemon games that made the franchise famous. Recently, another player shared his Pokemon Red decades old save file. The designer of the Gameboy-inspired storage solution also shared the link for the print files so other fans can do it themselves. According to their Printables page, this design can store around 4 Switch games.
The inspiration behind why CyclingOctopusses chose a Gameboy cartridge was that they realized multiple Switch carts were small enough to fit in a single cartridge. This current design is the sixth and final attempt at creating a creative storage solution for fellow Nintendo Switch fans who want to show their love for Pokemon. For other gamers who want to 3D print their copy, the print will take about 1.5 hours and doesn't require much assembly beyond applying a sticker. In fact, this isn't the first time a fan has created a creative storage case. A Zelda fan created a cartridge holder inspired by the Master Sword theme.
Even though the design of this talented player resembles the original Pokemon Gameboy cartridges, they admit the choice of colors for the Pokemon Blue Version the storage case is turned off. This specific design is also a remix of something similar created by Thingverse user AngryPencil. CylcingOctopusses' latest creation won't be the last we see nintendo switch gamers get creative with game carts or peripherals. Another innovative fan combined Joycons and a Galaxy Flipphone to create a Nintendo DS. Nintendo's fanbase is clearly home to an abundance of talent and creativity.
AFTER:Super Mario Odyssey is still the platformer to beat, 5 years later
Source: Reddit