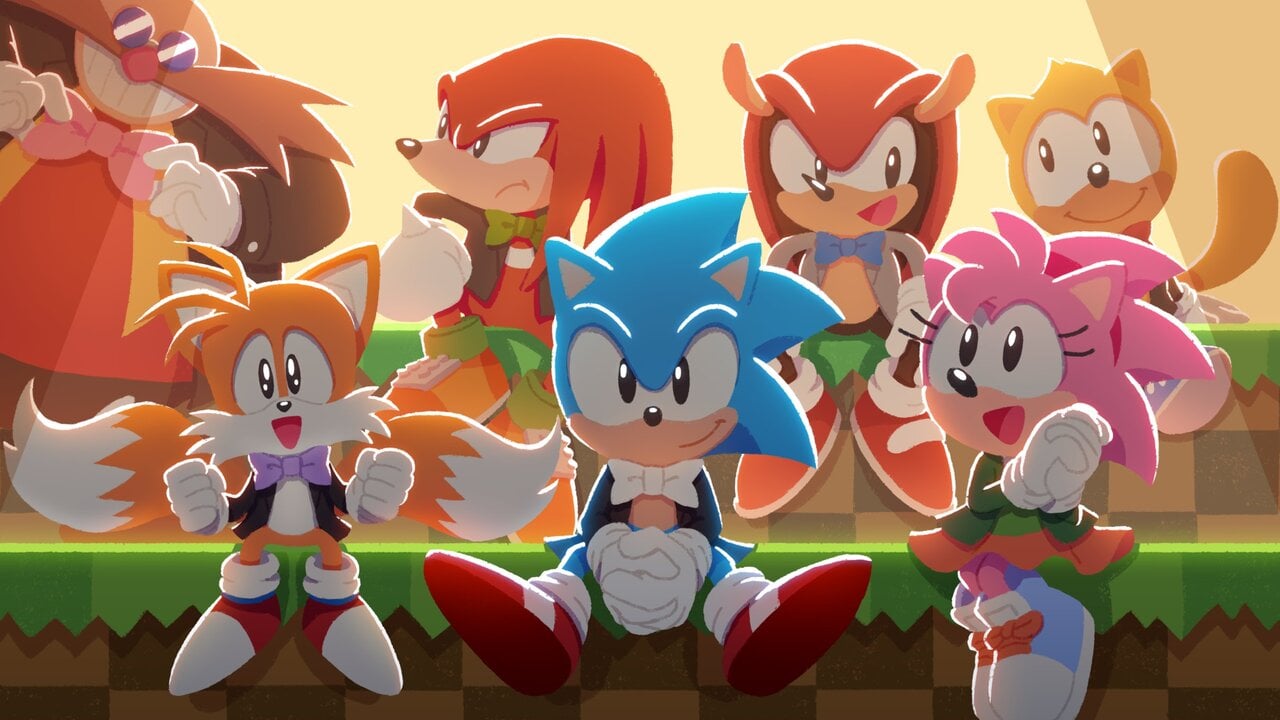 Talking point: what are you playing this weekend? (June 26)
And here we are at the end of another busy week in the video game world. We had a ton of birthdays last week – especially on Wednesday when the Nintendo 64 turned 25 (with its launch games like Super Mario 64, which we think you might have read enough of already), Sound adventure 2 turned 20, Sonic himself turned 30, and we have all turned away in disgust from the relentless march of time.
Now is the time to relax a bit and discuss our weekend game plans. A few mThat's exactly what the Nintendo Life team members have done below, so feel free to read our entries and then join yours through our comments section. Enjoy!
Thomas Whitehead, Associate Editor

I need to go back to Metroid: Zero Mission not having had much time this week; I played it on the Wii U GamePad, which is a fun comeback. Apparently it's not too long, so I will potentially also be accessing Super Metroid through Switch Online this weekend too, enjoying a slow, steady journey through the "numbered" Metroid games. I also grabbed Earth Atlantis in a sale with my Gold Points, so I'll give some leads.
Apart from Nintendo games, I will definitely download Need for Speed: Hot Pursuit Remastered via Game Pass, it would be rude not to!
Gonçalo Lopes, critic
A virtual weekend rich in road sports. I'm having a blast with the SEGA Olympics in Tokyo 2020, Dunk Lords continues to "boomshakalaking", Mario Golf: Super Rush puts Camelot back on the green, and according to tradition, I play EURO 2020 underway at Virtua Striker 3 v2003 on GameCube. We've reached the scary part where only one team advances in every game! Will be quite embarrassing when Portugal face England in the deciding game.
The game of the week is LEGO Builder's Journey. Unexpected, calming, bricks for days… and utterly shiny.
Gavin Lane, Editor-in-Chief
After mocking the idea of ​​a Sonic Symphony 30th anniversary and assuming it would be nothing but Crush 40 talking about living and learning and opening your heart and not let no one hold you back or hold you back or jump into the parking space you are looking at. in the supermarket etc etc, I watched the opening medleys for the Mega Drive and Master System games and I was directly touched by the sensations. Therefore, I would love to sit down this weekend and check out some old school Sonic games like Tom did recently.
I also recently went on a GBA auction frenzy and bought Sonic Pinball Party, Mario Tennis, and Mother 3, so a quick look at those wouldn't hurt either. I'm also working on Hyrule Warriors: Age of Calamity DLC, the first part of which seems like a lot more busy work. This makes it dull and repetitive – and it is a bit dull and repetitive – but the whooping ass in this game is also quite soothing. Part 2 of the DLC will bring in the meaty stuff, I believe, but I'm happy to regularly check off tasks in Part 1 for now.
Ollie Reynolds, critic
Hello people! I hope that you all are ok. I've finally finished my last stint through the Halo series – yes me! I'm honestly tempted to go back and try a LASO run, but I don't think I'm quite ready to go through it just yet. Maybe closer to the launch of Infinite, we'll see.
Elsewhere, I'm still on my knees in Metroid at the moment; I'm halfway through Samus Returns, and it makes me therefore excited to finally play Metroid Dread! Good luck to all !
Kate Gray, Editor-in-Chief

This week has been VERY busy: I played [REDACTED] and [CENSORED] and even a little [NDA]. Wait, why are none of the titles in the game showing?
I'm joking. There are a few games this week that I won't be able to talk about for a while! But, of course, I always laughed at The House In Fata Morgana, and outside of work I played Chicory. I'm pretty biased, because I know a lot of people who have worked on it, but it's such a fun game. Imagine if Art Academy made you cry too. Hope it makes it to Switch someday so I can talk about it for real!
---
As always, thanks for reading! Be sure to leave us a comment below with your game choices over the next few days …