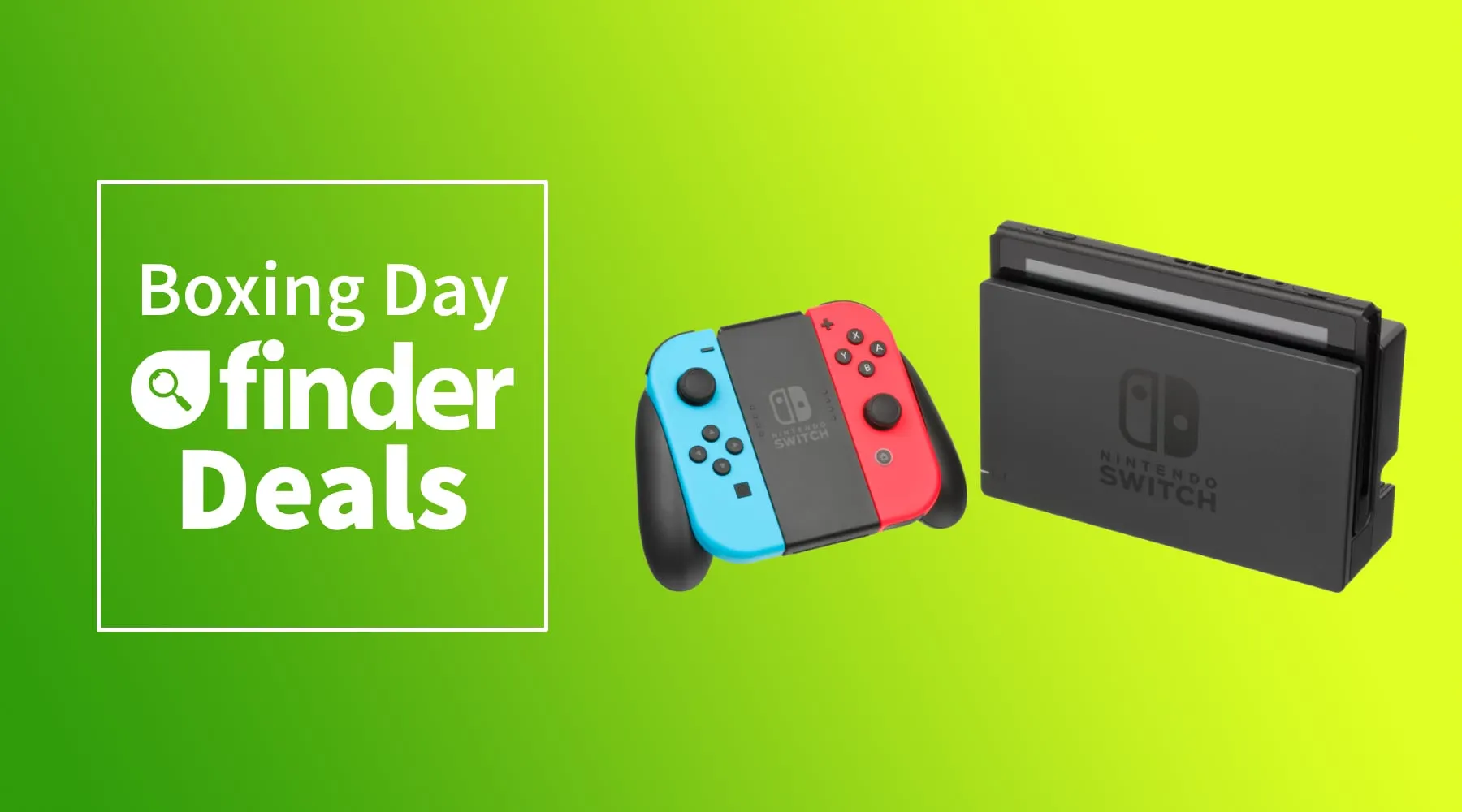 The best Nintendo Switch deals this Boxing Day [Updated]
Find massive deals of up to 51% on select Nintendo Switch games and limited edition Nintendo Switch consoles on sale this Boxing Day.
Boxing Day is one of the last great bargains for consoles, video games and accessories of the year. We've scoured the net for the best deals on everything Nintendo Switch related and have put our recommendations together below.
Nintendo Switch console OLED model costs $ 509 on Amazon Australia
The latest and greatest Nintendo Switch console comes with a host of improvements, including a 7-inch OLED display and larger, built-in storage and an adjustable flip-up stand. Normally priced at $ 539.95, it is currently $ 30 on Amazon Australia.
Nintendo Switch Mario Kart 8 Bundle is $ 422 at Amazon Australia
Nintendo Switch is the current generational console for Nintendo, with a docking station to set it up for playing on the TV or just on the go. This pack includes a code for Mario Kart 8 and a three-month Nintendo subscription, which gives you access to online game content and the virtual library of old school Nintendo titles from decades past. This package is 10% off on Amazon Australia.
Nintendo Switch Lite console costs less than $ 300 on Amazon Australia
If gaming on the go, or even from the comfort of your own bed, is more your style, then the Nintendo Switch Lite is the perfect handheld console experience. This light and elegant design houses a powerful system capable of playing almost any Nintendo eShop game on the market. Get yours today with Amazon Australia for $ 299.
Nintendo Switch Animal Crossing: New Horizons Limited Edition is $ 544.95 on eBay Australia
If you missed the first waves of this limited edition Nintendo Switch, which released alongside the game Animal Crossing: New Horizons in early 2020, then this is a steal. As online scalpers horde these limited edition consoles, some online stores have finally managed to get their hands on some and sell them for a reasonable price. Get it on eBay Australia for $ 544.95.
Nintendo Switch Joy Cons are only $ 99 each
While the base Switch comes with a bundle of Nintendo Joy Cons, having more for multiplayer games is always a great idea. Why play alone when you can play with friends? These Joy Cons are available in a variety of colors, all mixed and matched for your choice. Pick up a pair from Amazon Australia for $ 99.
Just Dance 2022 is 39% off on Amazon
Dance to the New Year with Ubisoft's latest Just Dance game. This game is a great way to exercise and learn new dance moves for your next big night out. Bookmark this deal on Amazon for $ 48.
Nintendo Switch Pro controller only costs $ 79 on Amazon
Some games require more robust hardware than the Nintendo Joy Cons. For this kind of games, the Nintendo Switch Pro controller is an excellent choice. This controller is comfortable for longer gaming sessions and includes all motion controls, HD rumble, built-in amiibo functionality and more than the Joy Cons. Bookmark one for just $ 79 at Amazon Australia.
DOOM Slayers collection for Nintendo Switch costs $ 57 on eBay Australia
Save 42% on this collection of classic games from Bethesda, all ported for the Nintendo Switch console. This includes DOOM (2016), DOOM, DOOM II, DOOM 64, and DOOM 3. Enjoy the rich history of the demon slaughter with this unique collection. Get this exciting collection of action games for just $ 57 from eBay Australia.
Untitled Goose game for Nintendo Switch is only $ 36 on eBay Australia
Feel the terror in an unsuspecting village with Untitled Goose Game from Australian developers House House. Play as a goose in a small town and disturb people with your quackery and steal their laundry, the choice is yours. Embark on this hilarious quest with eBay Australia for $ 36.
Super Mario Odyssey for Nintendo Switch is 26% off Amazon Australia
Embark on Mario's latest adventure with Cappy and her friends to once again save Princess Peach. Mario has to overcome many obstacles and enemies in his path, all colorful and filled with beautiful graphics. It is on sale on Amazon Australia for $ 59.
FIFA 22 Legacy Edition for Nintendo Switch is 51% off on Amazon Australia
Discover the world of professional football with FIFA 22 Legacy Edition on Nintendo Switch. Play as your favorite team and players in competitive modes and against other people online. Get your copy today with Amazon Australia for $ 29.
---
For more information, you can visit our Boxing Day sales center. This is where you'll find everything you need to know about Aussie's favorite shopping event, plus all the amazing deals you can buy right now.
---
Want more great deals? Discover the 5 best deals of the day and all the bestsellers of Boxing Day.