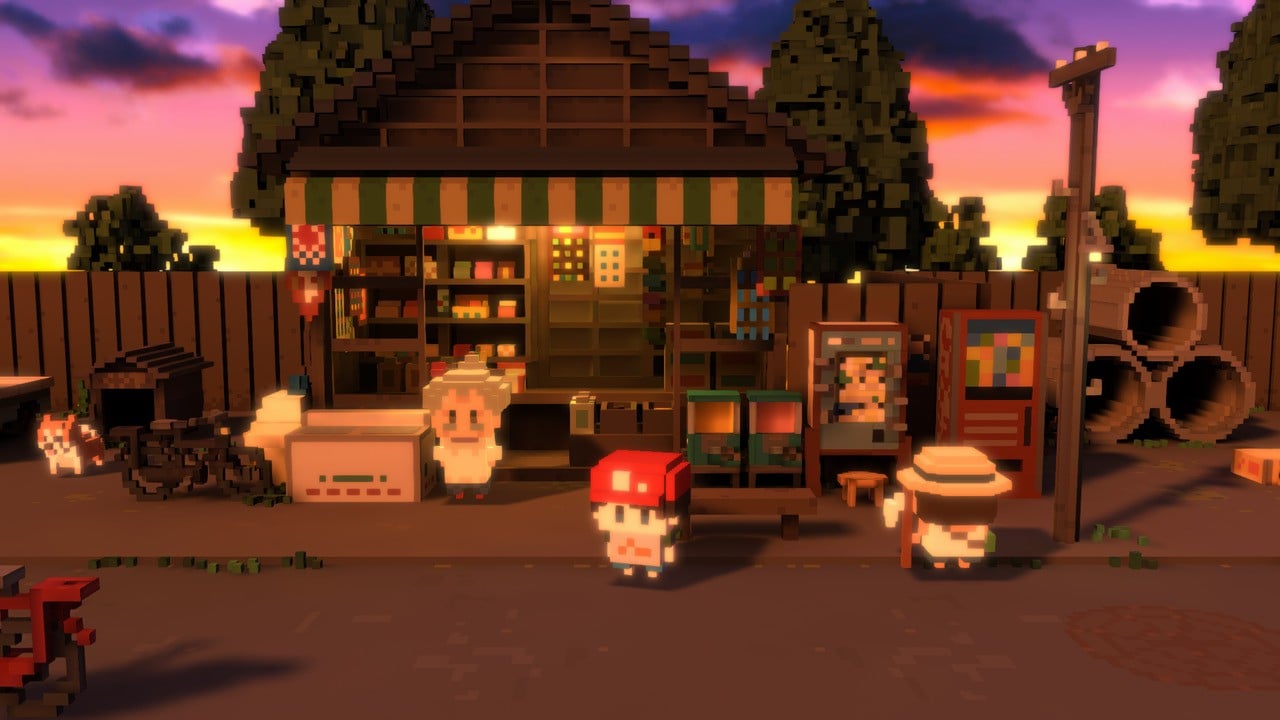 The Children We Were Soon Bring Time Travel and 1980s Japan
Not so long ago we shared the news that The children that we were was due to arrive on Switch early next year; it's a rather charming game that follows adventurous kids in the Japanese suburbs, with time travel and beautiful visuals. Turns out it's closer than originally thought, and should now hit the eShop on December 2 priced at $ 15.99 USD (and regional equivalents), but with 20% off pre-orders.
Developed by GAGEX (which is known for its feel-good and nostalgic games), it's a narrative adventure game that adopts blocky voxel-style visuals – think The tourist but with a calmer color scheme. On mobile, it received a lot of positive reviews, while the game also won various awards on the Japanese scene. It involves a bit of time travel, a "Back to the Future" quest, and a 1980s suburban Tokyo setting.
One of the prizes of its various awards was to have a professionally produced live action trailer that emphasizes childhood friendship and the overall feel of the game. see that and part of its official description below.
Our story begins with the arrival of Minato in the small town of Kagami, an unusually ordinary place in a sleepy suburb of Tokyo.
But there is more to this simple journey than it seems. Minato has a secret goal: he intends to find his missing father, who is believed to be living somewhere in the area.
Our young Detective Minato wastes no time getting started and soon finds a confusing clue as to where his father is. A mysterious notebook was left to him with the prodigious title "The Seven Mysteries".

With this notebook as a guide, Minato sets out on a long and difficult journey, not in space, but in time. Because his destination is none other than 33 years in the past, the day his father and mother met for the first time!
The Switch version has new content compared to the mobile original, with a new "bonus episode set after main game events" and additional collectibles.
Let us know what you think – is there one for the wishlist?