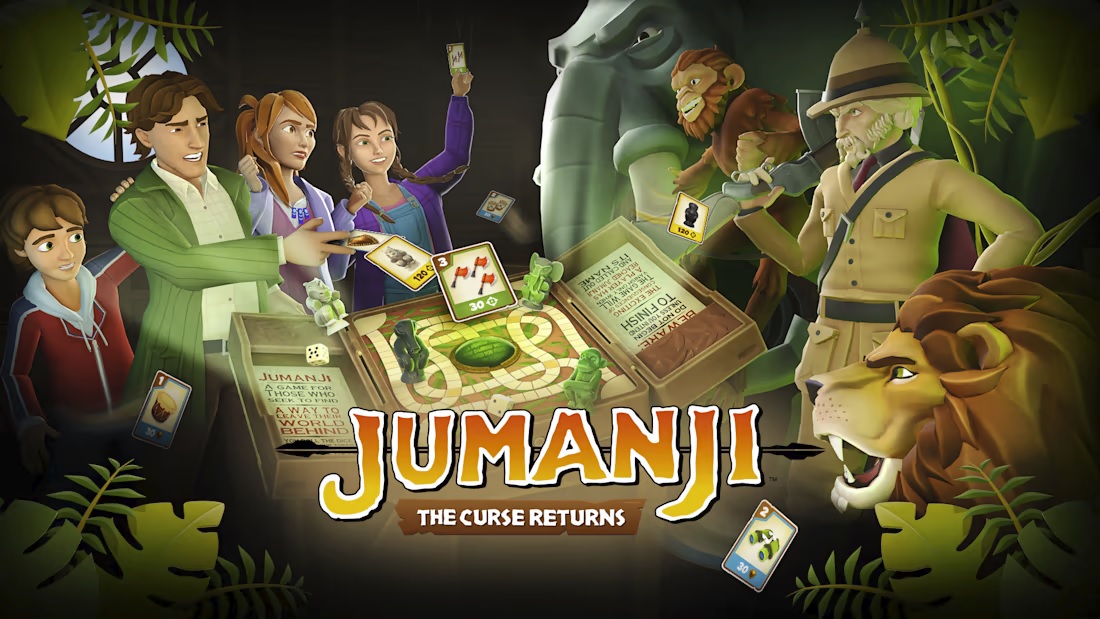 The Curse Returns Switch Release Date, New Trailer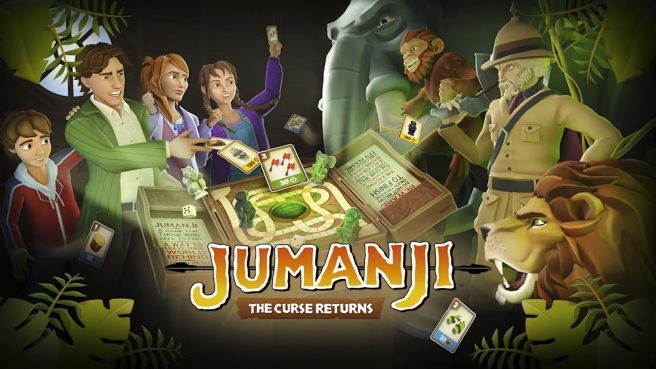 Jumanji: Return of the Curse finally has a release date on Switch. Almost a year after its announcement, the game will be coming to Nintendo's platform on June 13, Marmalade Game Studio confirmed today.
Jumanji: The Curse Returns is based on the classic 1995 film. In it, players can see iconic locations as they roll the dice, read puzzles, and battle dangerous jungle creatures and plants. Different threats will appear including Giant Mosquitoes, Raging Scrambles, Monsoons, and Hunter Van Pelt. The end goal is for the team to work together under pressure to save the city.
Marmalade Game Studio states that "the gameplay is simple to pick up, fast-paced, and full of tactical and deck-building features." Cross-platform multiplayer is also supported, meaning Switch players can team up with those on iOS and Android. The game can be played with four-player online co-op, two-player locally, or solo with AI characters.
Take a look at a trailer for Jumanji: The Curse Returns below.
Jumanji: The Curse Returns will retail for $18.99 on the Switch eShop. However, those who pre-order can get it for $14.99 instead. Pre-orders also come with a free Tanuki token.
Related