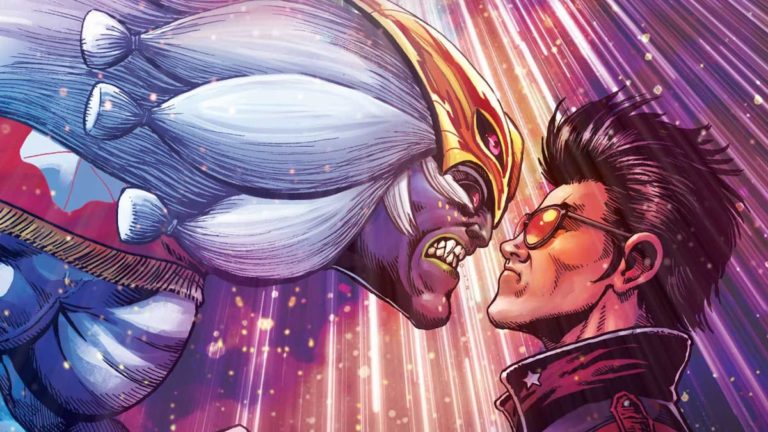 The developer of No More Heroes Grasshopper Manufacture acquired by NetEase
Grasshopper Manufacture, better known as the studio run by No more heroes Creator Goichi "Suda51" Suda, is making a big change by joining the huge Chinese media company NetEase as it continues to grow in the Japanese games industry.
NetEase acquired the studio from GungHo Online Entertainment as part of a deal that was finalized earlier this year, but both sides pushed back the announcement until earlier today.
Grasshopper was founded on March 30, 1998 by Suda and has developed games for almost all major consoles. The studio is best known for games like killer7 and No more heroes-with No more heroes III just released exclusively for the Nintendo Switch in August.
And, fans of Suda's work shouldn't be afraid that it may relegate Grasshopper to smaller projects. The studio manager is convinced that this decision is good for his business as it will provide a lot of support for the small team.
"NetEase Games understands the strengths of Grasshopper Manufacture Inc. and is willing to support us, and is an extremely reliable partner," Suda said. "NetEase Games will be primarily responsible for advising our business planning activities and providing sufficient funding for game development. We will be responsible for creativity and game production to ensure we are able to continue to maintain the consistent "Grasshopper Manufacture flavor" and quality of play that we are known for. "
Among the perks, Suda notes that his team will now have access to thousands of experts in areas such as art, technical areas and quality assurance, which he plans to use as the team works for. offer three "even better" games over the next 10 years.
NetEase has also confirmed its intention to give Suda and her team sufficient creative freedom and support to continue to deliver the unique and passionate projects the studio is known for.
"Grasshopper Manufacture Inc. is one of a kind in terms of creating ambience, designing movement and designing narrative rhythm," said NetEase. "Their strong passion for creativity, which has endured for decades, is extremely admirable. NetEase is honored to be the companion of Mr. Suda and Grasshopper Manufacture Inc. on this new journey into the future. We hope to give the studio sufficient creative freedom and resources to enable them to create even more sensational works for players around the world.
NetEase is known as a facilitator of global media deals and partnerships, which supports the continued expansion of businesses in the broader video game market. Grasshopper's acquisition follows NetEase's launch of a new studio in Japan last year and persistent rumors that the company is working on a deal to hire the former Sega executive and Yakuza Creator of the Toshihiro Nagoshi series.
Regardless of the company's next step, NetEase has openly sent an "invitation" to creators in Japan and around the world as it seeks to continue to grow and create new interactive entertainment experiences.