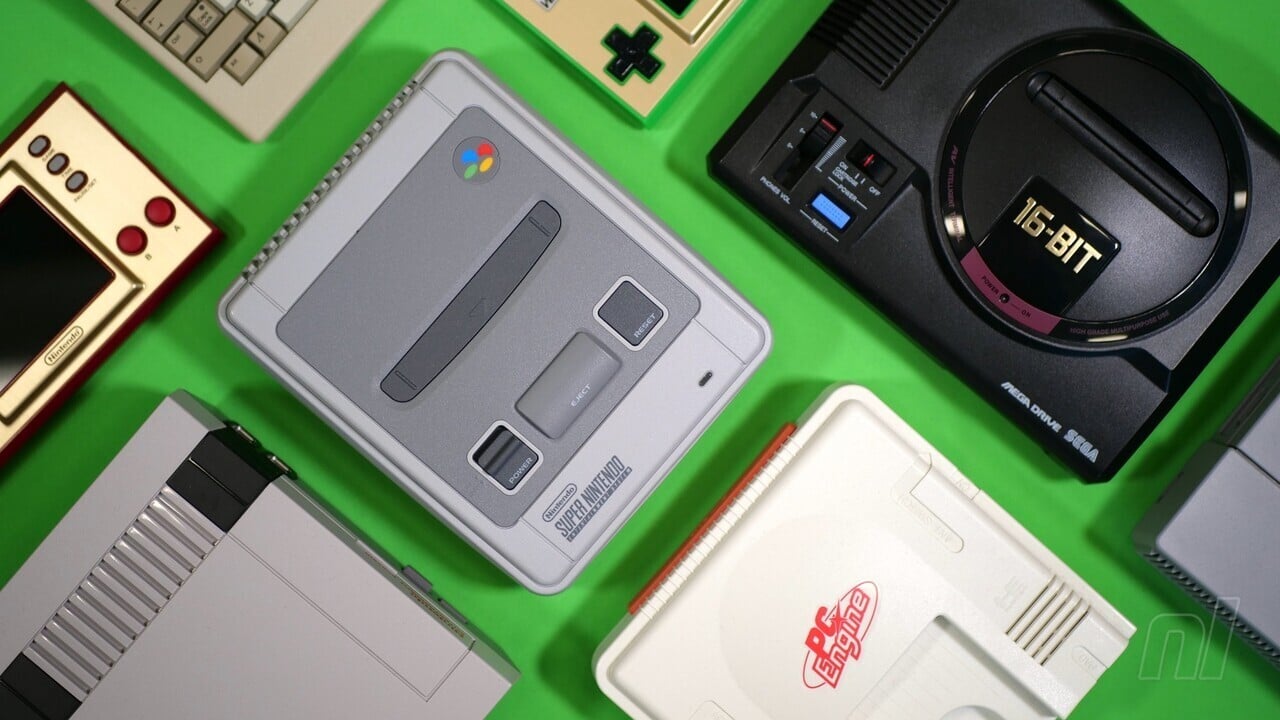 The SNES Classic is the UK's king of micro-consoles
Before the Switch arrived, one of the most exciting developments in the world of Nintendo hardware was the NES Classic, a micro-console packed with 8-bit titles that made the company a tidy sum of money. It was quickly followed by the SNES Classic Edition – not to mention similar products from Sega, Konami, SNK and Sony – and most recently we saw the A500 Mini on store shelves.
Our friends at GamesIndustry.biz have broken down some data provided by GfK to see how these unique pieces of hardware fared in the UK market. It shouldn't come as much of a shock to learn that Nintendo takes the top two spots thanks to the SNES and NES Classic editions, while Sony's much-maligned PlayStation Classic takes third place. Sega's excellent Mega Drive/Genesis Mini takes fourth place, followed by Game & Watch: Super Mario Bros, which is included in this list because it's a "retro" console.
The catch here is that the sales numbers for these systems are pretty low compared to "proper" consoles like the Switch. Data from GfK (which, it should be noted, only tracks sales through traditional retailers like GAME, Amazon and Tesco) covers a whopping 150 different devices, and only 1.5 million of them were sold at total since 2005 (when the 'Namco 5-in-1 Stick TV Games System' was released).
However, GfK games boss Dorian Bloch told GI.biz that if Nintendo had made sure more stock was available for its SNES and NES Classics, the number would have been higher.
While we can't imagine these machines will challenge the Switch, PS5, or Xbox Series X when it comes to sheer commercial weight, it does make you wonder if Nintendo has more "Classic Edition" machines in the pipeline – or if it has simply shelved the idea of ​​focusing on Game & Watch handhelds based on key franchises, like Mario and Zelda.
UK's best-selling retro consoles, micro and TV
Position
Title
Maker
Year
1
Nintendo Classic Mini: SNES
nintendo
2017
2
Nintendo Classic Mini: NES
nintendo
2016
3
Sony PlayStation Classic
sony
2018
4
Sega Megadrive Mini
Sega
2019
5
Game and Watch: Super Mario Bros.
nintendo
2020
6
Sega Megadrive Flashback HD (85 games)
To Games
2018
7
Namco 5 in 1 TV Stick Gaming System
Jakk Pacific
2005
8
PlayStationTV
sony
2014
9
Namco Ms Pac-Man Plug N Play Games
Jakk Pacific
2005
ten
steam link
Steam
2015