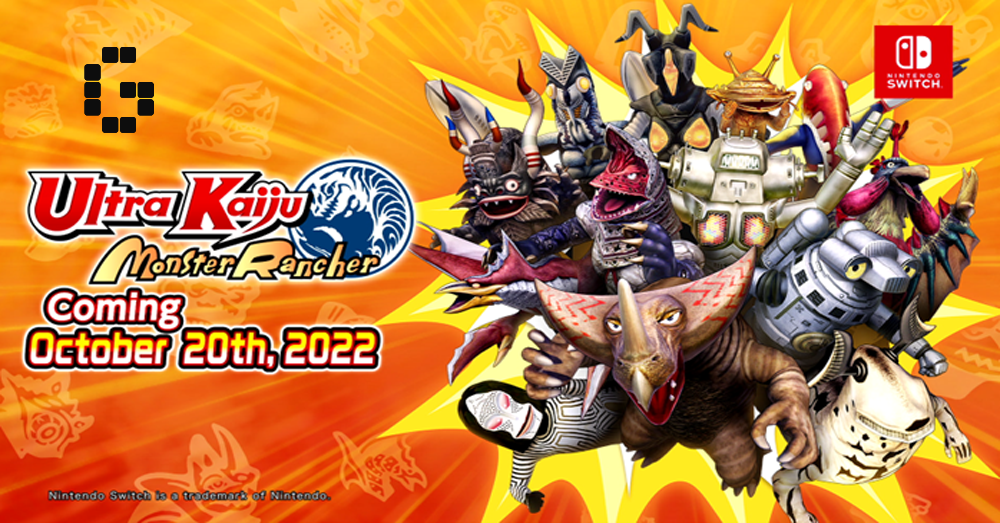 Ultra Kaiju Monster Rancher is coming to Nintendo Switch on October 20
Bandai Namco Entertainment Asia has just announced the official release of Ultra Kaiju Monster Rancher which will be released for Nintendo Switch on October 20, 2022.
About
Using the game system of Monster Rancher and Monster Rancher 2 as its base, the game is an Ultra Kaiju breeding simulation game, which lets you breed your very own Ultra Kaiju – be it an Alien Baltan, Zetton or Gomora.
Package Early Purchase Bonus and Digital Pre-Order Bonus Content
Fans who plan to pre-order the game will be entitled to obtain the following kaiju and items in-game:
Kaiju: "Sevenger Giant of Light Skin"
A Sevenger painted to look like a Giant of Light. One can feel his strong desire to fight as bravely as a Giant of Light.
Kaiju Breeding Items
This set contains six items that help you level up your Ultra Kaiju:
Giant cake: A favorite among Kaiju. It has the ability to quell rage.
Gan-Q Candy: A treat that looks exactly like a Gan-Q's eyeball. It boosts accuracy.
Mandarin juice: Juice made from the mandarin plant. It reduces fatigue and stress.
Silver peach: A beautiful silver peach with the power to extend life. It can only be consumed once in a lifetime.
Kalaragi Mango: A popular fruit on the continent. It helps in recovery.
Smoked Snake: A mystical snake that has been cooked until charred black. It can be used to train your Kaiju.
---
For more information on the game as well as future updates, check the Bandai Namco Entertainment Asia official website
here
.