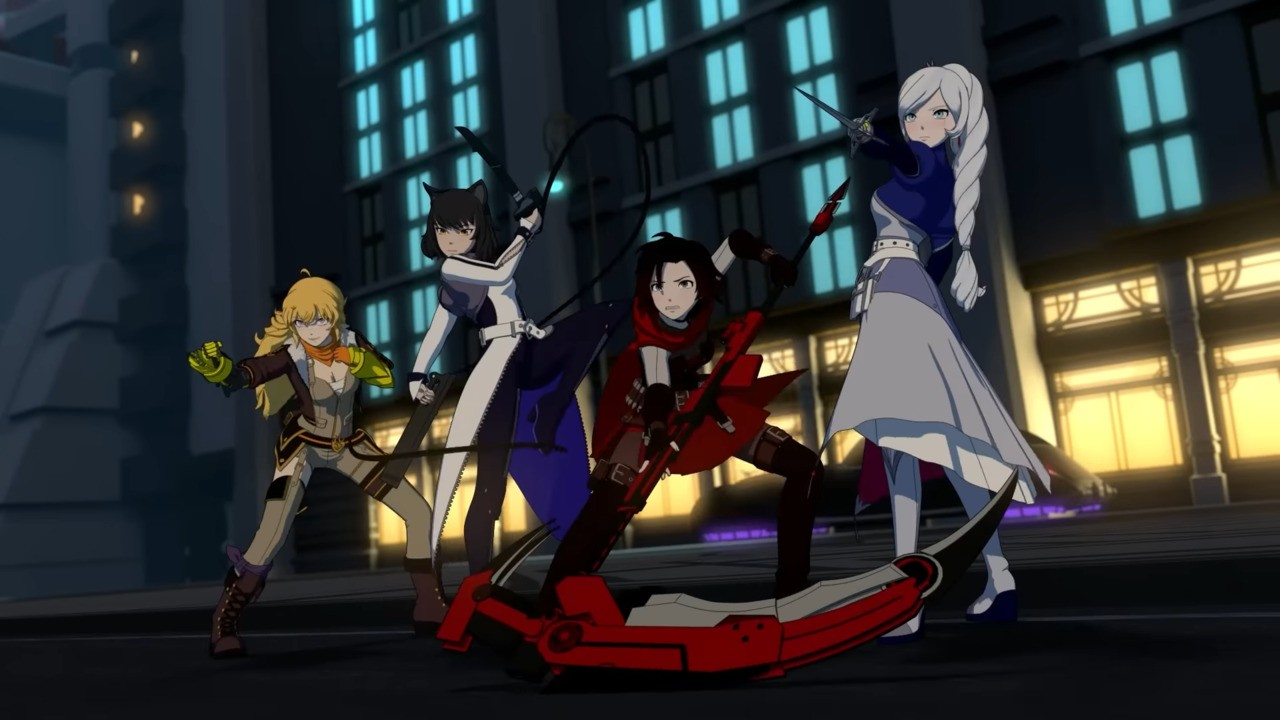 WayForward launches RWBY: Arrowfell on Switch in fall 2022
At RTX Austin this week, Rooster Teeth and WayForward shared an update on the upcoming title's release date, RWBY: Arrowfell. This side-scrolling 2D action-adventure is coming this fall to multiple platforms, including Switch.
On top of that, a new trailer has been released – showing footage in progress. This includes an "updated look" to the game's combat, visuals, and gameplay mechanics. WayForward has also posted additional information on its website regarding this upcoming release:
Featuring a continuity story by RWBY writers Kerry Shawcross, Miles Luna and Eddy Rivas, RWBY: Arrowfell puts players in command of Team RWBY – Ruby Rose, Weiss Schnee, Blake Belladonna and Yang Xiao Long – shortly after 'they became fully licensed Huntresses in RWBY Volume 7. You'll be able to instantly switch between characters as you battle Grimm's Creatures and other enemies using the heroes' signature weapons – Ruby's Crescent Rose, Weiss's Myrtenaster, Blakes' Gambol Shroud, and Yang's Ember Celica – by close and ranged combat, and as you explore locations across Atlas, Mantle, and the surrounding wilderness, Team RWBY will complete missions for familiar characters like General Ironwood and the Ace Operatives (as well as regular citizens) while uncovering clues to a mysterious new threat lurking in the shadows.
Players will also use Team RWBY likenesses both in and out of battle. Ruby's Petal Burst allows her to dodge attacks and dash to distant locations; Weiss' glyphs create usable platforms that can burst into offensive fragments; Blake's Shadow manifests a doppelganger that can attack and activate pressure plates; and Yang's Burn unleashes a ground punch that deals damage and destroys obstacles. By combining Semblances, you are able to solve increasingly complex environmental puzzles, and each character's Semblance can be upgraded to become even more effective. Additionally, by collecting skill points, you can customize and improve the attributes of the RWBY team, including melee attack, ranged attack, defense, and energy regeneration.
The action is rounded out with voiceovers from the original RWBY cast (including Lindsay Jones as Ruby, Kara Eberle as Weiss, Arryn Zech as Blake and Barbara Dunkelman as Yang), all-new broadcast-quality cutscenes, a soundtrack atmospheric soundtrack from composer Dale North and an all-new vocal theme song from Casey Lee Williams.
Read more – WayForward is bringing RWBY: Arrowfell to Nintendo Switch in 2022
Are you looking forward to this next version? Leave a comment below.